How to Supercharge Your Fertility using the Primester Protocol with Dr. Cleopatra Kamperveen
(Episode 251): How to Supercharge Your Fertility using the Primester Protocol with Dr. Cleopatra Kamperveen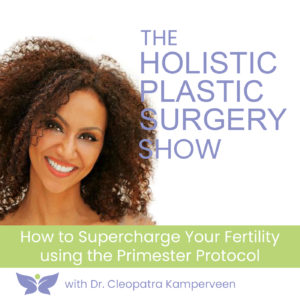 Infertility is on the rise around the world, with so many couples having trouble becoming pregnant. Although technology has helped with procedures such as IVF and IUI, there is a lot more that you and your partner can do to conceive the baby of your dreams.
My guest this week is an expert in fertility and has helped tens of thousands of women in over 23 countries on 6 continents to become pregnant, and in some cases when all hope had been lost. Her approach centers around the "primester," or the 120 days prior to conception. By altering what you do during this time, studies have shown you can profoundly impact your fertility.
On this episode we discuss how her Primester Protocol works to create the superbaby of your dreams.
Join me and Dr. Cleopatra Kamperveen as we reveal How to Supercharge Your Fertility Using the Primester Protocol.
---
Subscribe with Stitcher
Links From This Episode