It's Time!
Posted on: May 29 2020
By: editor
Good news! YOUN Plastic Surgery is reopening on Tuesday, June 2! My team and I have spent the last several weeks preparing for this day. Unfortunately, it won't be "business as usual" for quite some time, but we are excited to see and treat you again! Here are the details:
We are performing cosmetic medical procedures only.
For the foreseeable future, we are limiting the number of daily appointments to encourage social distancing and lessen the risk of exposure.
All patients are required to go through a COVID-19 screening by phone as well as print out, sign, and bring any paperwork necessary to their appointment.
Until further notice, YPS will only be offering procedures and treatments that do not require the removal of a mask.
When it comes to surgery, we are currently not operating on patients over the age of 65 or with certain risk factors in order to limit complications. Surgeries that are longer than 3.5 hours and surgeries performed through the mouth are not being considered for the time being.
Masks must be worn inside the building at all times. We are keeping our office waiting area closed. Patients must stay in their vehicles and call the office once they arrive to be allowed entrance. Only patients are welcome at this time. Each patient will be screened once inside, given hand sanitizer, and immediately taken to their treatment room.
YPS employees will be screened each day as they arrive, practice social distancing, and be outfitted in full PPE gear. Rooms will be fully sanitized before and after each patient, and hands will be washed regularly.
Preference will be given to regular patients and patients who were cancelled due to the office closure. Thank you for your understanding!
We have created a special COVID-19 page on my website that gives you all the information you need for your upcoming appointment, including online forms, policies, and more. Please check it out HERE.
---
Here are the latest episodes of my podcast, The Holistic Plastic Surgery Show. Please SUBSCRIBE so you don't miss a single information-packed show!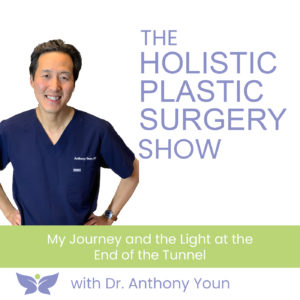 Episode #187.5– My Journey and the Light at the End of the Tunnel with Dr. Anthony Youn – How was your past two months?
It's been a challenging time for all of us. Shutting down my practice was something I would have never seen coming. But things are looking up, hopefully for all of us.
In this episode, I'm getting personal and sharing what happened to me over these past two months as we all have dealt with this pandemic. It's definitely been a roller coaster ride.
To learn more, listen HERE with Apple devices or HERE with Android phones.
---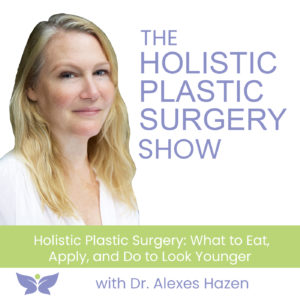 Episode #187– Holistic Plastic Surgery: What to Eat, Apply, and Do to Look Younger with Dr. Alexes Hazen – Dr. Alexes Hazen is a board-certified plastic surgeon who encourages her patients to take a more holistic viewpoint in how they take care of themselves.
On this episode, we'll discuss exactly what holistic plastic surgery means to Dr. Hazen. We'll reveal what she recommends for eating (such as decreasing gluten!), putting on the skin, advice for getting better sleep, and treatments to turn back the clock. She'll also tell us why she hasn't jumped on every holistic health bandwagon, and what criteria she uses to determine what's good for her and her patients.
Listen HERE on Apple devices or HERE on Android.
Tagged with: Coronavirus, Cosmetic Treatments, COVID-19, detroit, Detroit Plastic Surgeon, Dr. Anthony Youn, dr. youn, Holistic Health, Michigan, Opening After Covid-29, plastic surgery, Podcast, Youn Plastic Surgery
Posted in: Plastic Surgery News