Liposculpting
Now among the most popular cosmetic surgery procedures, liposuction (also known as "lipoplasty" or "suction lipectomy") sculpts the body by removing undesirable fat from areas around the thighs, knees, buttocks, waist, hips, abdomen, chin, cheeks, neck and upper arms. Dr. Youn performs all three types of liposuction: traditional liposuction, ultrasonic liposuction, and laser liposuction. Traditional tumescent liposuction is used in the majority of patients who want a maximal amount of fat removed with the shortest recovery time and the shortest operating time. Ultrasculpt is an ultrasonic liposuction technique, where a specialized instrument is used to melt the fat prior to removing it. In this way, the fat to be removed is liquefied prior to removal. Ultrasonic liposuction can be very effective in areas of fibrous fat, such as male breast tissue (gynecomastia) or for areas which have been liposuctioned before (revision liposuction). Laser liposuction utilizes a small laser fiber to melt the fat and heat the overlying skin. Laser liposuction is typically used in smaller areas such as under the chin. While some surgeons may claim laser liposuction tightens up loose skin, most plastic surgeons disagree with this. Laser liposuction does not tighten skin anywhere near what a tummy tuck or facelift will do.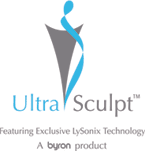 Liposuction is not a substitute for a healthy diet and exercise, but the procedure can eliminate areas of fat that are unresponsive to typical weight-loss methods. In general, two main types of patients benefit most from liposuction. The first type are those healthy individuals who have certain areas of fat which do not respond to diet and exercise, such as the woman who inherited her mother's thighs, or the man who inherited his father's love handles. They are ideal candidates for liposuction. The second type is that person who needs a jump start in their weight loss program, which liposuction can provide.
---
---
---
---
Anti-Cellulite Treatments
Body Fx – Non-Invasive Body Contouring and Cellulite Reduction
YOUN Plastic Surgery offers the new, FDA-approved Body FX. This state-of-the-art treatment combines radiofrequency energy with vacuum suction to not only reduce cellulite, but tighten skin AND reduce the size of fat deposits. A recent study found the average patient lost an average of one inch from each thigh after a set of 4-6 painless treatments. Dr. Youn recently demonstrated the device on the Rachael Ray Show.
Youn Plastic Surgery offers special package discounts for multiple Body FX treatments. Body FX is performed in the office by our specially-trained aestheticians.
---
---