"Playing God: The Evolution of a Modern Surgeon"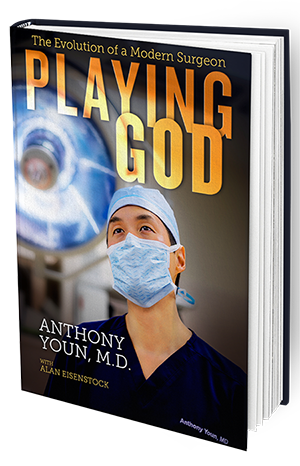 What Does It Mean to be a Modern Surgeon?
In this page-turning, thrilling, and moving memoir, Dr. Anthony Youn reveals that the true metamorphosis from student to modern surgeon occurs not in medical school but in the formative years of residency training and early practice. It is only through actually saving and losing patients, taking on the medical establishment, wrestling with financial and emotional survival, and fighting for patients' lives that a young doctor becomes a competent, holistic surgeon.
Dr. Youn takes you from the operating rooms of a university surgery residency program to the gleaming offices of top Beverly Hills plastic surgeons to opening the doors of his empty clinic as a new doctor with no money, no patients, and mountains of debt. Playing God leaves you with an unexpected answer to that profound question: "What does it mean to be a modern surgeon?"
In Playing God, you will take a journey through the world of surgery, hospitals, and the practice of medicine unlike any that you have traveled before.
Buy the Book- Click the Logo Below for the Store of Your Choosing
Praise for "Playing God"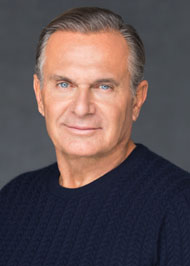 "A riveting look at what it takes to become a premiere surgeon in today's wild west of medicine. Dr. Youn has written a moving and humorous memoir that is a must-read for medical students, doctors, and anyone interested in the fascinating world behind the clinic curtains and the operating room doors."
Dr. Andrew Ordon
// MD, FACS, board-certified plastic surgeon and co-host of the Emmy Award-winning show, "The Doctors"
---
"Part
Botched
, Part
Grey's Anatomy
, my good friend Dr. Tony Youn has written a fun and fascinating book that reveals what really happens behind the OR curtain. This is the rare medical memoir which doesn't take itself too seriously, but gives you the straight scoop on what it takes to become a top surgeon in today's crazy world of medicine. I loved it."
Dr. Sandra Lee, aka "Dr. Pimple Popper"
// Board-certified dermatologist and author of "Put Your Best Face Forward"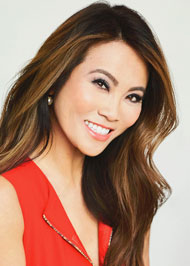 ---
"A must read! Dr. Youn details the arduous journey and rites of passage that all surgeons must endure. His humor and portrayal of life as a young doctor is the true reality of what it takes to become a caring and compassionate physician. Tony's transformation into a national physician leader and holistic plastic surgeon is proof that this journey was indeed worthwhile."
Rod Rohrich
// MD, FACS, Chair of the Department of Plastic Surgery, UT Southwestern Medical Center and Editor-in-Chief of the Journal of Plastic and Reconstructive Surgery
---
"I thoroughly enjoyed this book. Dr. Youn's unique insight will make you laugh, cry, shake your head, and recoil while wanting more."
Paul Ruggieri
// MD, Author of "Confessions of a Surgeon"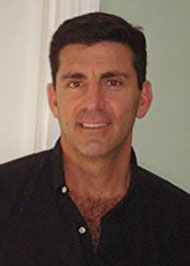 ---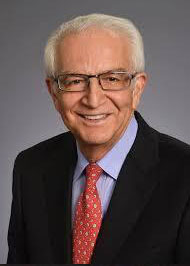 "In this well-written, heartfelt, and at times amusing book, Dr. Youn chronicles his journey towards a successful and fulfilling career as a plastic surgeon. The tribulations, joys, disappointments along the way, and the final triumph are all portrayed in a frank and humbling and sometimes humorous manner."
Foad Nahai
// MD, FACS, Professor of Surgery at Emory University School of Medicine, Editor-in-Chief of the Aesthetic Surgery Journal, Past President of the American Society for Aesthetic Plastic Surgery
---
"Dr. Youn has written a fascinating and informative book about the making of a surgeon. This gripping tale should be required reading for medical students and surgery residents."
Matt McCarthy
// MD, New York Times bestselling author of "Superbugs: The Race to Stop an Epidemic" and "The Real Doctor Will See You Shortly: A Physician's First Year"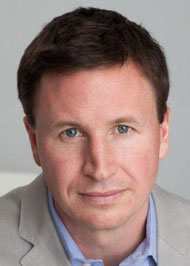 About the Author
Anthony Youn, M.D. is known as America's Holistic Plastic Surgeon™ and one of the country's most recognized plastic surgeons. He is the host of a popular podcast, The Holistic Plastic Surgery Show. Dr. Youn is also the author of "In Stitches," his critically-acclaimed and award-winning memoir of becoming a doctor, and "The Age Fix: A Leading Plastic Surgeon Reveals How To Really Look Ten Years Younger." The latter was adapted into a successful public television special which has been viewed by millions. Dr. Youn is also a regular expert on The Rachael Ray Show, The Dr. Oz Show, The Doctors, and many more national television programs.
---
Named a "Top Plastic Surgeon" by U.S. News and World Report, Town & Country, and Harper's Bazaar, Dr. Youn is a member of the American Society of Plastic Surgeons (ASPS), the American Society for Aesthetic Plastic Surgery (ASAPS), and a fellow of the American College of Surgeons. He is an Assistant Professor of Surgery at the Oakland University William Beaumont School of Medicine.
"I am a doctor."
Every year, thousands of medical school graduates utter these four simple words. But as you will see in "Playing God," earning an M.D. is just the first step to becoming a real physician.Dr. Anthony Youn offers a deeply personal, humorous, and unflinchingly honest reminiscence of his years as a young surgeon—from his early days fresh out of medical school to the harrowing, hilarious, and nerve-wracking launch of his own practice. His no-holds-barred memoir reveals what it takes to truly become a modern, holistic surgeon.
Many doctors feel as though they are playing God. Dr. Youn is not that kind of doctor.