Thank you!
Thank you for purchasing my book "The Age Fix!" I really appreciate that you would spend your hard-earned money to buy it. It should arrive in your mailbox within the next several days.  After you read it, please feel free to drop me a line at [email protected] to let me know what you think, or leave me a review on Amazon. I hope you enjoy your free gifts as much as I enjoyed putting them together!
To your health!
Dr. Anthony Youn
Please bookmark this page so you can refer back to it anytime.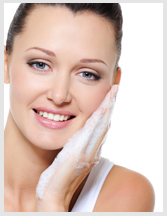 ---
Gift 1
The Age Fix Startup Plan
Start on your Age Fix plan now! Identify your skin type by the Age Fix guide and find your morning and nighttime skin care routine in this easy‐to‐follow guide.
---
---
---
---
---
---