The Art and Science of
Rhinoplasty with
Dr. Rod Rohrich
(Episode 14): The Art and Science of
Rhinoplasty with
Dr. Rod Rohrich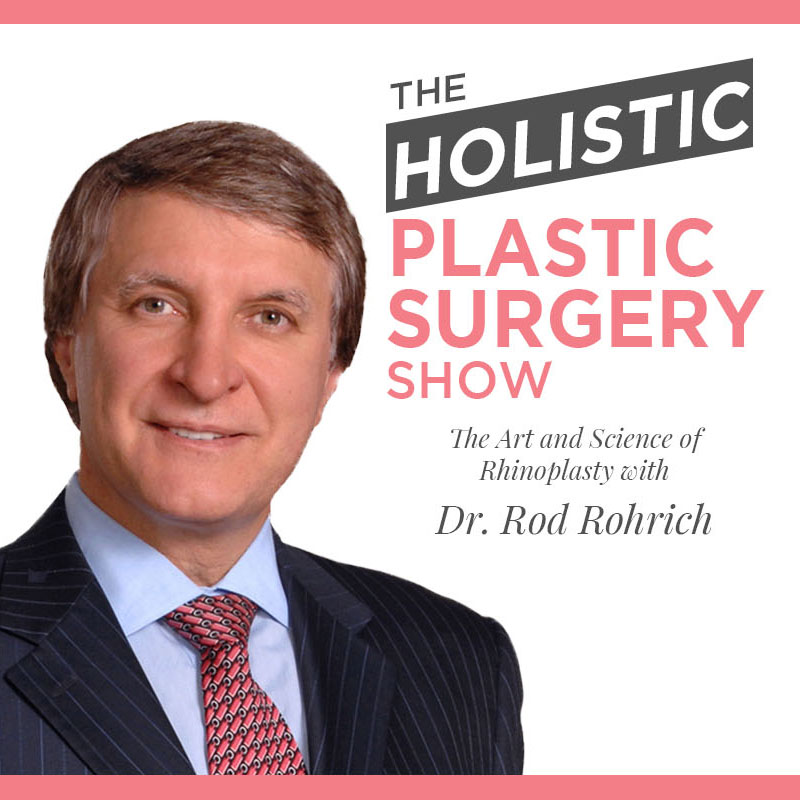 Have you ever thought about having a nose job? If so, you're not alone. According to the American Society for Aesthetic Plastic Surgery, in 2016 there were almost 150,000 rhinoplasty surgeries performed in the US. It was the 6th most popular cosmetic surgery overall.
But there is a lot more to getting a nose job than meets the eye. Even though the nose is composed of just a couple bones and pieces of cartilage, it's the most difficult and technically demanding facial cosmetic operation that we perform. Rhinoplasty has the highest revision rate in all of cosmetic surgery. It also has the highest rate of patients who suffer from BDD, body dysmorphic disorder. In addition, botched nose jobs abound, and there are even plastic surgeons who specialize in fixing botched noses.
So what should you do if you want to reshape your nose?
I have the answers for you on this show. This week I'm joined by one of the most respected and academically accomplished plastic surgeons in the world. He is a former president of The American Society of Plastic Surgeons, the current editor-in-chief of the Plastic and Reconstructive Surgery scientific journal, and a specialist in the field of rhinoplasty. Please join me and board-certified plastic surgeon, Dr. Rod Rohrich, as we reveal the Art and Science of Rhinoplasty.
---
Subscribe On iTunes To See or Hear All Of The Fascinating Episodes
Subscribe with Stitcher
Links From This Episode