Breast Implant Controversies: BII, ALCL, and More with Dr. Anthony Youn
(Episode 197): Breast Implant Controversies: BII, ALCL, and More with Dr. Anthony Youn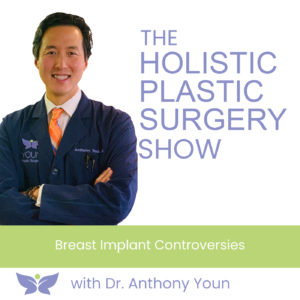 Breast augmentation is the most popular cosmetic surgery in the country. But it's not without its risks. Breast Implant Illness (BII) and Breast Implant Associated Anaplastic Large Cell Lymphoma (BIA-ALCL) are two scary factors that anyone considering breast implants needs to know about.
In this week's podcast, I give you the straight scoop on these breast implant controversies and more. Who is at risk of developing problems with their breast implants, and what can you do to avoid them?
Join me as I discuss Breast Implant Controversies: BII, ALCL, and more.
---
Subscribe with Stitcher