Celebrity Skin Secrets from a Top New York Dermatologist with Dr. Doris Day
(Episode 140): Celebrity Skin Secrets from a Top New York Dermatologist with Dr. Doris Day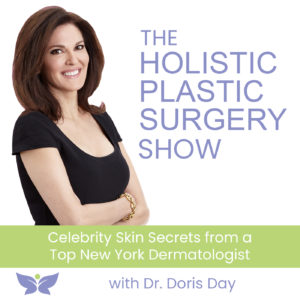 We all want to look as young as we feel, but only a select number of us are lucky enough to be treated by the top cosmetic doctors in the country. On this episode, I'm bringing one of the Big Apple's most famous and popular cosmetic dermatologists to you. I am going to pick her brain to give you some of the hottest tips for turning back the clock.
We'll reveal her top three skin care ingredients, the best nonsurgical treatments to tighten the skin of your face and neck, how to reverse thinning hair, and much more. I'm also going to introduce you to her best-selling book, Beyond Beautiful: Using The Power of Your Mind and Aesthetic Breakthroughs To Look Naturally Radiant.
Join me and board-certified dermatologist Dr. Doris Day as we reveal Celebrity Skin Secrets from a Top New York Dermatologist.
---
Subscribe with Stitcher
Links From This Episode