Cooking to Balance Your Hormones with Magdalena Wszelaki
(Episode 81): Cooking to Balance Your Hormones with Magdalena Wszelaki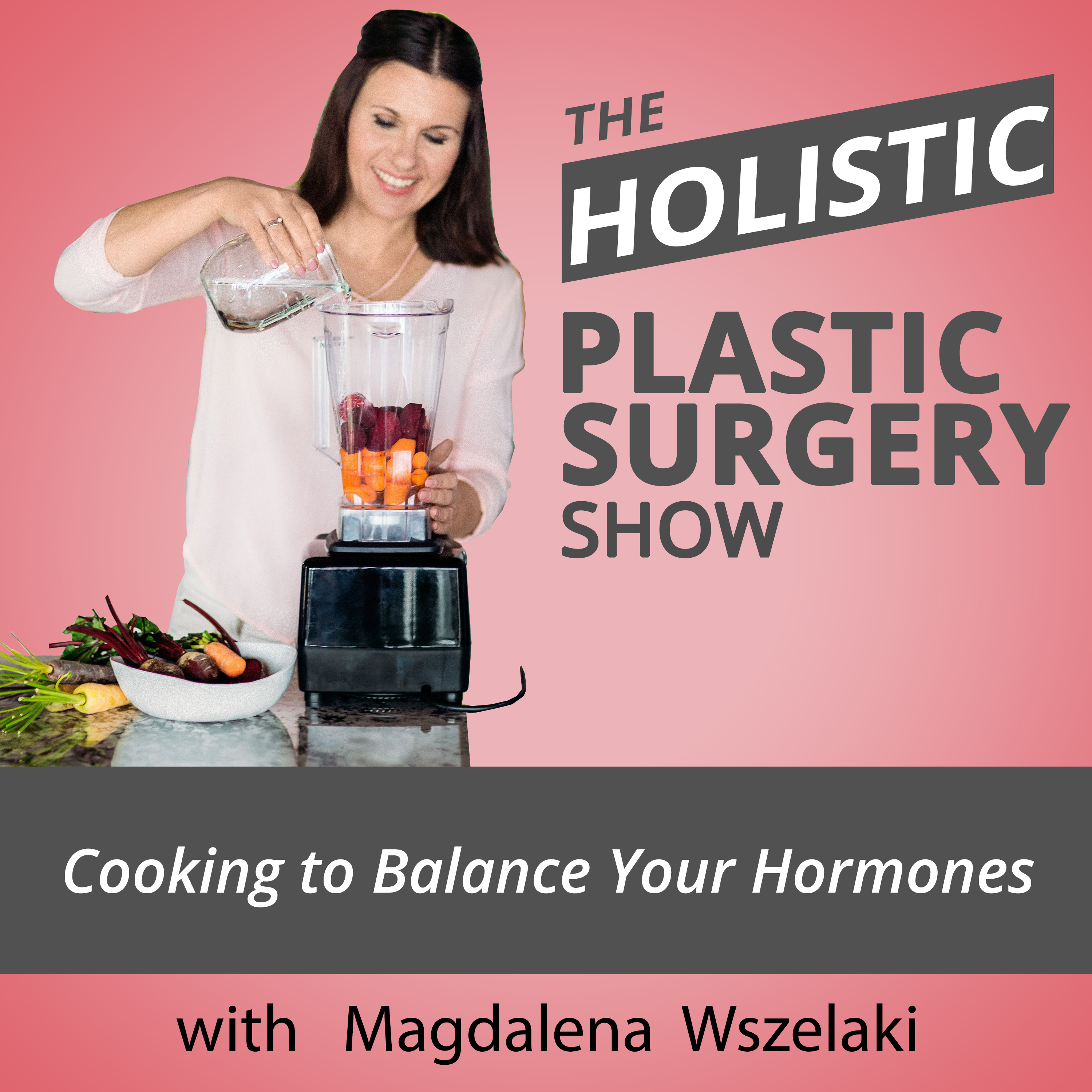 Are you one of the millions of women who suffer from symptoms caused from hormone imbalance, such as digestive issues, weight gain, anxiety, and mood swings? Have you seen your physician, had your labs tested, and been told that everything is normal?
Yet you don't feel normal.
My guest this week suffered from terrible migraines, acne, weight gain, digestive problems, and fatigue and was told by her doctors that there was nothing wrong. But she knew there was a problem. She took it upon herself to get treated naturally, and by making certain changes to her diet and lifestyle, her symptoms resolved completely. All without medication.
Now she is a certified nutrition coach who is sharing her message that the food you eat can help balance your hormones. And she's written a beautiful cookbook, Cooking for Hormone Balance, that is a fantastic guide for women who want to follow her path and use food as your own medicine. In this episode of the Holistic Plastic Surgery Show, we'll cover some really fascinating topics, such as why our traditional American breakfast is terrible for hormones, how eating just a tablespoon of seeds can make profound impacts on hot flashes and night sweats, and much more.
Join me and my friend, Magdalena Wszelaki, as we reveal Cooking to Balance Your Hormones.
---
Subscribe with Stitcher
Links From This Episode