Cutting Edge Advice from the Nation's Top Plastic Surgery Consultant with Melinda Farina
(Episode 131): Cutting Edge Advice from the Nation's Top Plastic Surgery Consultant with Melinda Farina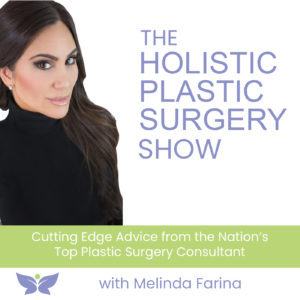 Plastic surgery is the wild west of medicine.
It's no surprise that there is a super popular television program called "Botched." So how do you avoid becoming a victim of a bad doctor performing procedures he or she shouldn't be doing?
On this week's podcast, I'm joined by The Beauty Broker, Melinda Farina. She is the nation's premiere plastic surgery consultant, acting as an advisor for men and women considering plastic surgery all over the world. She knows who the best doctors are, which procedures work and which ones don't, and all the latest trends in cosmetic medicine.
And on this episode she is spilling it. She'll dish the dirt on which trendy procedures to consider and which ones to avoid, where to find the best plastic surgeons (hint: it's not necessarily on Instagram), and why using social media to choose your doctor may be a mistake.
It's an eye-opening interview with someone on the front lines of plastic surgery.
Join me and Melinda Farina as she gives Cutting Edge Advice from the Nation's Top Plastic Surgery Consultant.
---
Subscribe with Stitcher
Links From This Episode