How to De-Age Your Eyes with Dr. Anthony Youn
(Episode 129): How to De-Age Your Eyes with Dr. Anthony Youn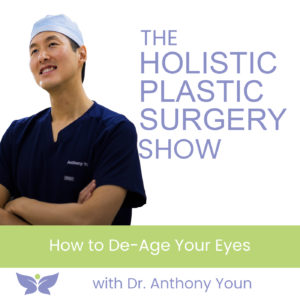 We've all heard that the eyes are the windows to the soul.
But it's also the area that bothers us most when we age.
There are so many things about our eyes that can get us self-conscious – from droopy skin to wrinkles to bags. In this podcast, I'm going to tackle all of the issues we have with our eyes. I'll go over the best eyelid creams to reduce wrinkles, dark circles, and puffiness, the best treatments for crow's feet, which type of blepharoplasty surgery to consider, how to get a brow lift for $30, and much more.
If you're looking in the mirror and don't like what you're seeing, then this podcast is for you.Please join me as I reveal How to De-Age Your Eyes.
---
Subscribe with Stitcher
Links From This Episode