How to Look Ten Years Younger Without Surgery with Dr. Bill Kortesis
(Episode 184): How to Look Ten Years Younger Without Surgery with Dr. Bill Kortesis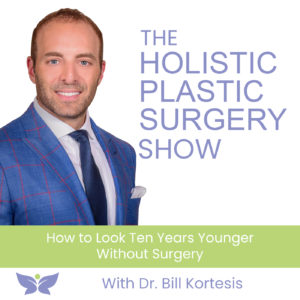 We would all love to look ten years younger, but just what do we need to do for this to happen?
Surprisingly, you don't have to go under the knife to turn back the clock 10 years.  My guest this week is a board-certified plastic surgeon whose practice has more lasers, devices, and tools than almost any other plastic surgery practice in North America. And he's going to share with us which of these treatments can help you look ten years younger, or even more.
We'll discuss such treatments as Morpheus, Fractora, Profound, Renuvion, Facetite, and many more. We'll also discuss his recommendations on the best skin care to reduce aging of the skin and when actual surgery may be your best option.
Join me and Dr. Bill Kortesis as we reveal How to Look Ten Years Younger Without Surgery.
---
Subscribe with Stitcher
Links From This Episode