Intermittent Fasting to Lose Weight and Improve Your Health with Dr Stephanie Estima
(Episode 194): Intermittent Fasting to Lose Weight and Improve Your Health with Dr Stephanie Estima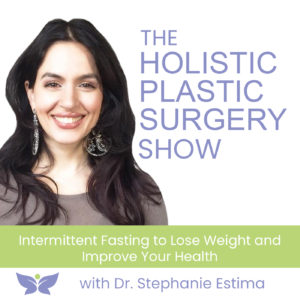 Have you tried intermittent fasting?
It seems like everyone is doing it, from Beyonce to Nicole Kidman to Halle Berry to Jennifer Lopez.  This new approach to eating limits the hours in which you eat, resulting in significant improvements in weight loss, health, and even aging.
So what is the best way to practice intermittent fasting?  And who benefits the most?
In this podcast episode, I'm joined by an expert in intermittent fasting.  She's used it for hundreds of her patients and herself to make massive changes towards better health and body composition.  We'll discuss the different types of fasting (intermittent and others), the easiest way to implement intermittent fasting into your lifestyle, and how combining a ketogenic diet with intermittent fasting can create even bigger rewards.  This is a conversation on the cutting edge of health and wellness that you absolutely must listen to.
Join me and Dr. Stephanie Estima as we discuss Intermittent Fasting to Lose Weight and Improve Your Health.
---
Subscribe with Stitcher