My Journey and the Light at the End of the Tunnel with Dr. Anthony Youn
(Episode 187.5): My Journey and the Light at the End of the Tunnel with Dr. Anthony Youn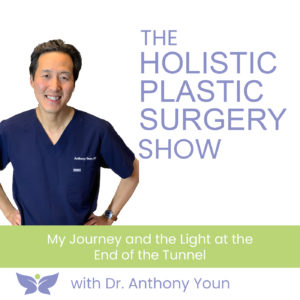 How was your past two months?
It's been a challenging time for all of us. Shutting down my practice was something I would have never seen coming. But things are looking up, hopefully for all of us.
In this episode, I'm getting personal and sharing what happened to me over these past two months as we all have dealt with this pandemic. It's definitely been a roller coaster ride.
Join me as I reveal My Journey and the Light at the End of the Tunnel.
---
Subscribe with Stitcher