Seven Top Tips To Uplevel Your Guy's Health with Dr. Jerry Bailey
(Episode 105): Seven Top Tips To Uplevel Your Guy's Health with Dr. Jerry Bailey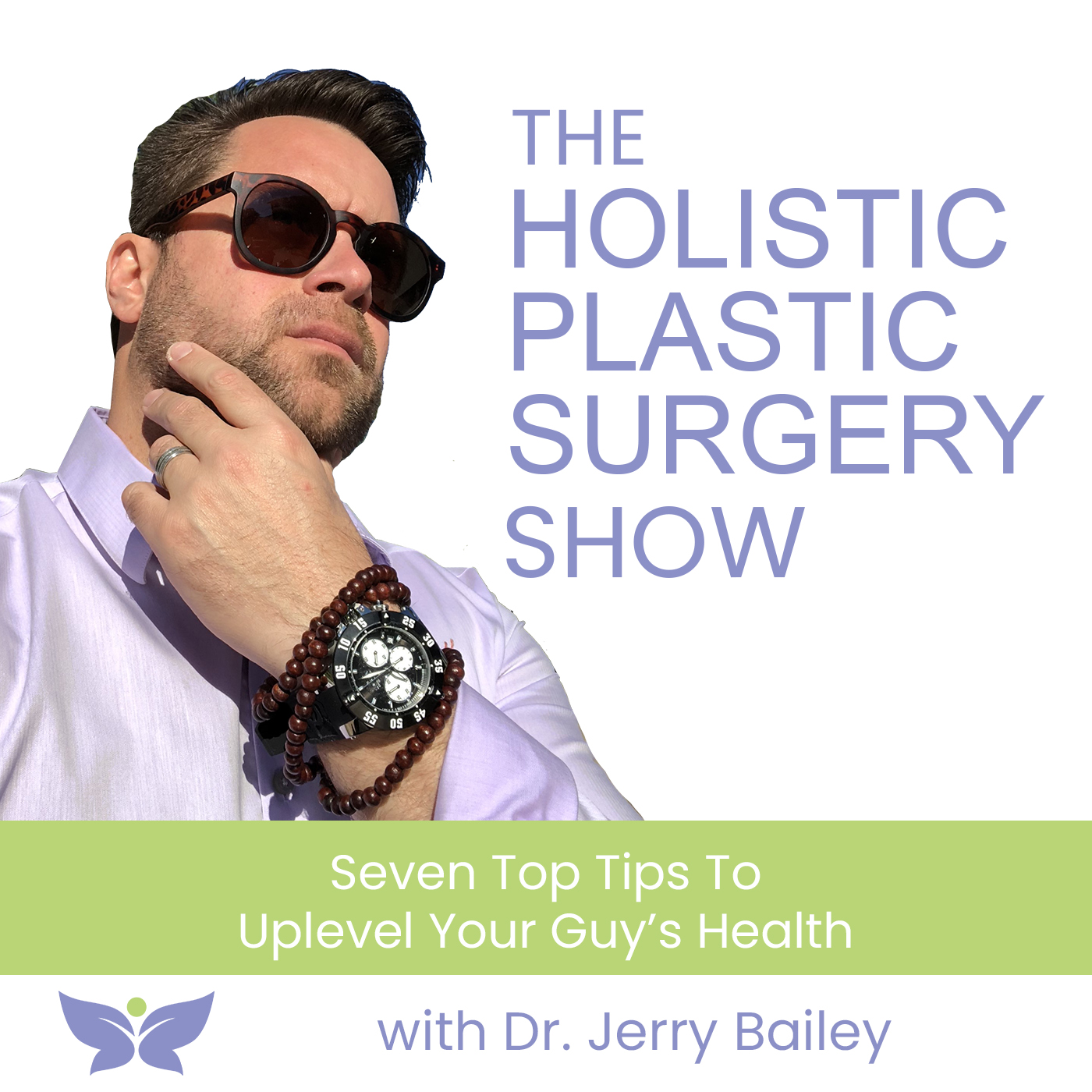 "I eat well and take care of myself. I wish my husband would do the same."
This is something that I hear almost every day in my office. Why does it seem that women are more likely to eat healthy food, exercise regularly, and take vitamins and supplements, whereas men seem to neglect their health?
On this episode of The Holistic Plastic Surgery Show, I'm joined by an expert in men's holistic health. We'll tackle this subject head-on, as he gives us his top seven tips for men's health. These include such simple, practical tips as: how to start your guy eating better, which supplements all men should be taking, what simple exercise can improve both erectile dysfunction and your sex life, how to maximize his time spent in the gym, and much more. If you are a man or have a man in your life who wants to improve his health, then this is the episode for you.
Join me and my good friend, the host of The Guy Show, Dr. Jerry Bailey, as we reveal his Seven Top Tips for Upleveling Your Guy's Health.
---
Subscribe with Stitcher