Ten Top Tips for Beautiful Skin While You're Stuck At Home with Dr. Anthony Youn
(Episode 183.5): Ten Top Tips for Beautiful Skin While You're Stuck At Home with Dr. Anthony Youn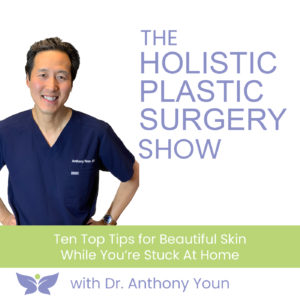 Life has turned upside down. Plastic surgeons, dermatologists, and medspas have all closed their doors. So what is a patient or client to do?
On this podcast, I give you ten simple tips to get beautiful skin while you are stuck at home. Botox wearing off? Filler dissolving away? Miss your chemical peels, IPL, or microneedling? What can you do to take the place of these treatments from the comfort of your home?
I give you the answers in this week's podcast. 
Join me while I give you Ten Top Tips for Beautiful Skin While You're Stuck At Home.
---
Subscribe with Stitcher