The Essential Oils Diet: A New Way To Lose Weight with Dr. Erik Zielinski
(Episode 138): The Essential Oils Diet: A New Way To Lose Weight with Dr. Erik Zielinski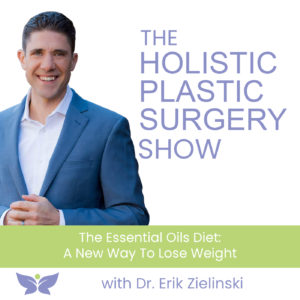 Essential oils are some of the hottest topics in holistic health today. They're being used to improve sleep, reduce fatigue, and even help balance hormones. But did you know that you can use the power of essential oils to shed unwanted pounds?
My guest this week is an expert in using essential oils for improving your health. He has discovered a fascinating, new way to harness their power to reduce cravings, feel fuller, and get rid of stubborn weight. But which oils do you use? And how do you use them correctly?
On this episode he'll give us his tips, including his recipe for Quit Sticks – an effective craving-crusher that you can easily make at home. You'll also learn which four essential oils are considered the "Big Four" weight management oils.
So if other diets haven't worked for getting rid of your unwanted pounds, and you love your essential oils, then this is the podcast for you. Please join me and Dr. Erik Zielinski as we reveal The Essential Oils Diet: A New Way to Lose Weight.
---
Subscribe with Stitcher
Links From This Episode