The Lyon Protocol – A New Plan to Lose Weight, Uplevel Your Health, and Improve Your Longevity with Dr. Gabrielle Lyon
(Episode 98): The Lyon Protocol – A New Plan to Lose Weight, Uplevel Your Health, and Improve Your Longevity with Dr. Gabrielle Lyon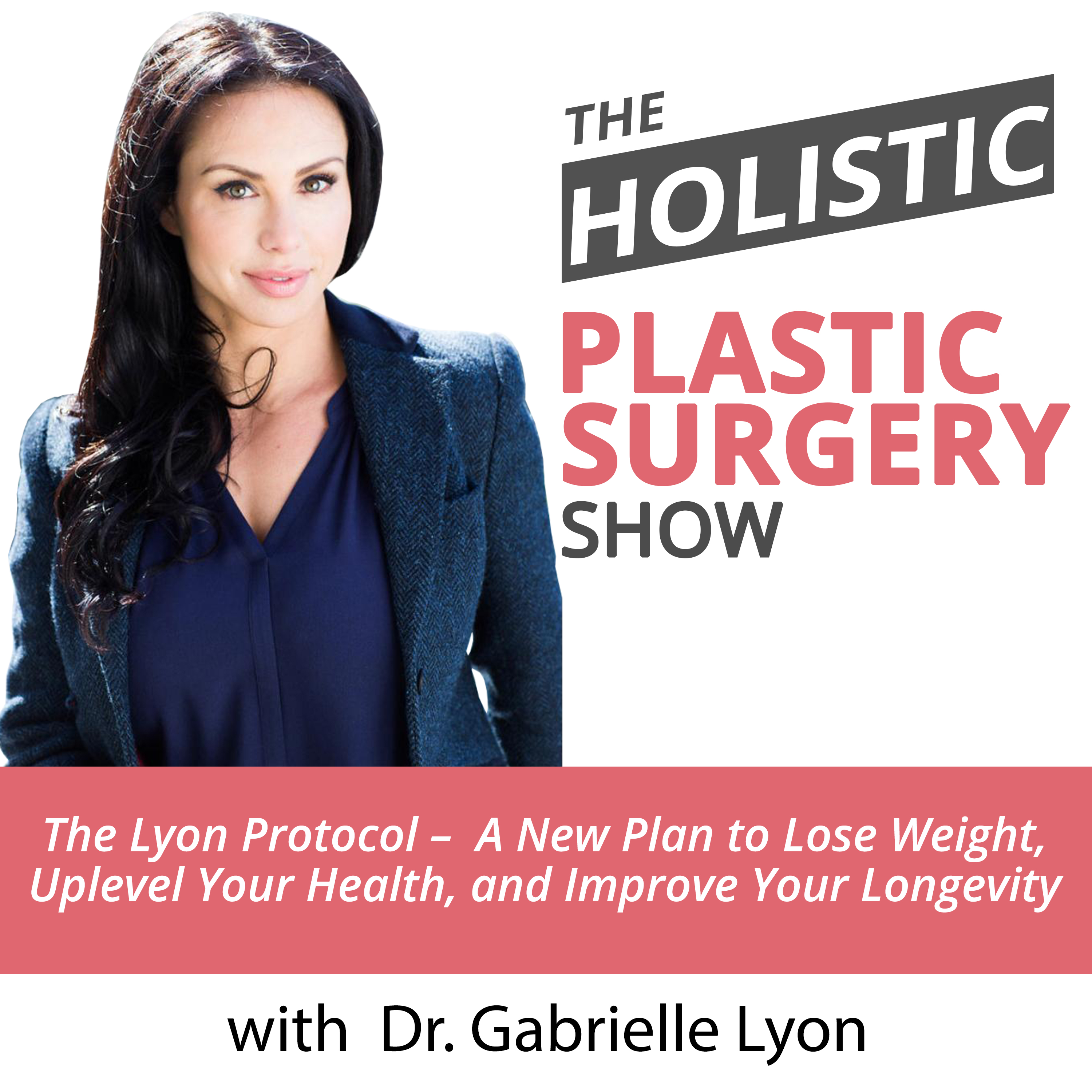 Fat and carbohydrates. These two macronutrients seem to always be at the center of weight loss and health debates. Should you eat more fat or less? Should we reduce the amount of carbs that we eat? Well, my guest this week has a completely different approach. It's called Muscle Centric Medicine, and focuses on protein as the key macronutrient for optimal health, weight management, and longevity. She believes that fat and carbs are not the answer, it's protein. And, after years of research, she's developed a protocol that is easy to implement, scientifically supported, and makes a lot of sense.
On this episode of The Holistic Plastic Surgery Show, we'll introduce the Lyon Protocol, including why she believes we're actually consuming too little protein for our daily needs, how to optimize your protein intake throughout the day, when to eat and when not to eat, why vegans and vegetarians need to eat more raw protein than carnivores, and how all of this works to build muscle, reduce fat, and get the body and health you desire. It's a revealing discussion you don't want to miss.
Join me and my good friend, Dr. Gabrielle Lyon, as we discuss The Lyon Protocol – A New Plan to Lose Weight, Uplevel Your Health, and Improve Your Longevity.
---
Subscribe with Stitcher
Links From This Episode