The Newest Treatments to Look Young and Lean with Dr. Anthony Youn
(Episode 193): The Newest Treatments to Look Young and Lean with Dr. Anthony Youn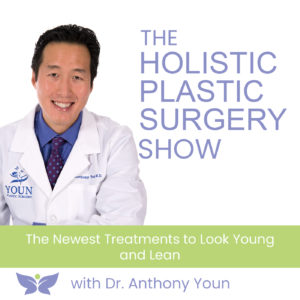 You don't need surgery to look and feel your best. This is one of the key tenets of Holistic Plastic Surgery.
So, in addition to eating right, clean skin care, and a healthy lifestyle, what can you do to look the way you want?
In this episode of The Holistic Plastic Surgery Show, I reveal four of the hottest new treatments to turn back the clock and give you the face and body you've always wanted. Not only are these some of the most popular treatments at my Detroit practice, but they are also available in plastic surgeons' and dermatologists' offices across the country.
Intrigued? Check out this week's podcast where I reveal the Newest Treatments to Look Young and Lean.
---
Subscribe with Stitcher