The Top Five Cosmetic Treatments with Dr. Anthony Youn
(Episode 250): The Top Five Cosmetic Treatments with Dr. Anthony Youn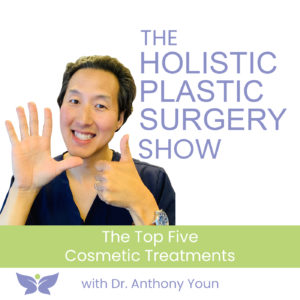 What are the top five cosmetic treatments that I recommend you consider?
Not everyone wants surgery, nor should everyone have it done. But what else can you do to reduce wrinkles, smooth your skin, get rid of age spots, melt away unwanted fat, and more?
I have the answers for you on this podcast!
---
Subscribe with Stitcher