Tips and Tricks to Ensure the Best Cosmetic Outcomes with Dr. Otto Placik
(Episode 163): Tips and Tricks to Ensure the Best Cosmetic Outcomes with Dr. Otto Placik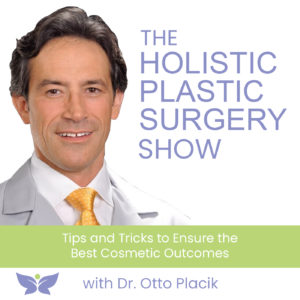 A good plastic surgeon has several tricks up his or her sleeve to give the patient the best result possible.  These tricks can range from little surgical or minimally-invasive tweaks to helping patients predict what their results will be after getting something done.
On this episode of The Holistic Plastic Surgery Show, I'm joined by one of Chicago's top plastic surgeons.  He's going to reveal to us seven of his top tips and tricks to get his patients the best outcomes possible.  He'll share with us a very simple way to predict how you'll look after a facelift, how Botox can make your lips look fuller, how squinting can predict the best type of eyelid lift, how to predict the length of a tummy tuck scar by simply sitting down, and much more.
Please join me and board-certified plastic surgeon Dr. Otto Placik as we reveal his seven top Tips and Tricks to Ensure the Best Cosmetic Outcomes.
---
Subscribe with Stitcher
Links From This Episode