What You Need to Know About Anti-Aging Skin Care and Cosmetic Injections with Rachel Varga
(Episode 188): What You Need to Know About Anti-Aging Skin Care and Cosmetic Injections with Rachel Varga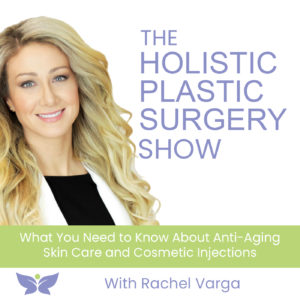 There is a lot that you can do other than surgery to look and feel incredible.  But where do you start?
On this episode, I'm joined by an aesthetic nurse who specializes in holistic skin care and non-invasive and minimally invasive treatments.  She gives us a simple skin care routine that she recommends her patients follow, breaks down some of the latest laser treatments to rejuvenate the face, and gives simple tips on cosmetic injections to avoid getting yourself into trouble.
If you're interested in combining holistic skin care with facial injections this is a great episode to listen to.
Join me and aesthetic nurse Rachel Varga as we reveal What You Need to Know About Anti-Aging Skin Care and Cosmetic Injections.
---
Subscribe with Stitcher
Links From This Episode