Summer Skin Tips and Leaky Gut
Posted on: May 22 2017
By: editor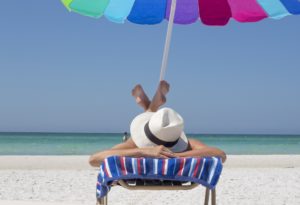 Summer is almost here! As we spend more time outside, it's as important than ever to make sure you keep your skin safe from the sun's harmful rays. Here are some easy Do's and Don'ts for you to remember as you head into the warm weather.
DO use lip balm with SPF. Lip balms with a base of coconut oil or shea butter are some great natural options for locking in moisture.
DO wear sunglasses to protect your eyesight and avoid squinting, which causes wrinkles. Opt for polarized lenses, which are darker and reduce glare.
DO keep skin hydrated by drinking plenty of water. Infusing your water with fruit like orange and lemon slices gives you a boost of antioxidants, which helps protect your skin from sun damage and free radicals.
DO dust cornstarch over areas that are prone to chafing (such as the inner thighs and underarms) to keep these areas dry and comfortable. A commercially available product, Anti-Monkey Butt (yes, that's the real name!), is a fantastic option to prevent chafing.
DON'T forget to cleanse, especially in the evening following your summer activities. The grime, sweat, leftover sunscreen and makeup can block pores, leading to breakouts.
DON'T apply retinoids (like tretinoin and retinol) before going into the sun. Retinoids can make your skin sensitive and more prone to burns and irritation. Discontinue all retinoids one week prior to going out on a beach vacation.
DON'T spray chemical sunscreen onto your children. These sprays create a cloud of sunscreen (which may contain hormone disrupting agents) that your children might breathe into their developing lungs. If you must use a spray, then spray it into your hand and rub it onto your child's skin.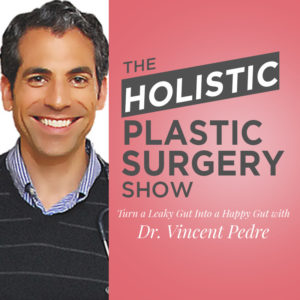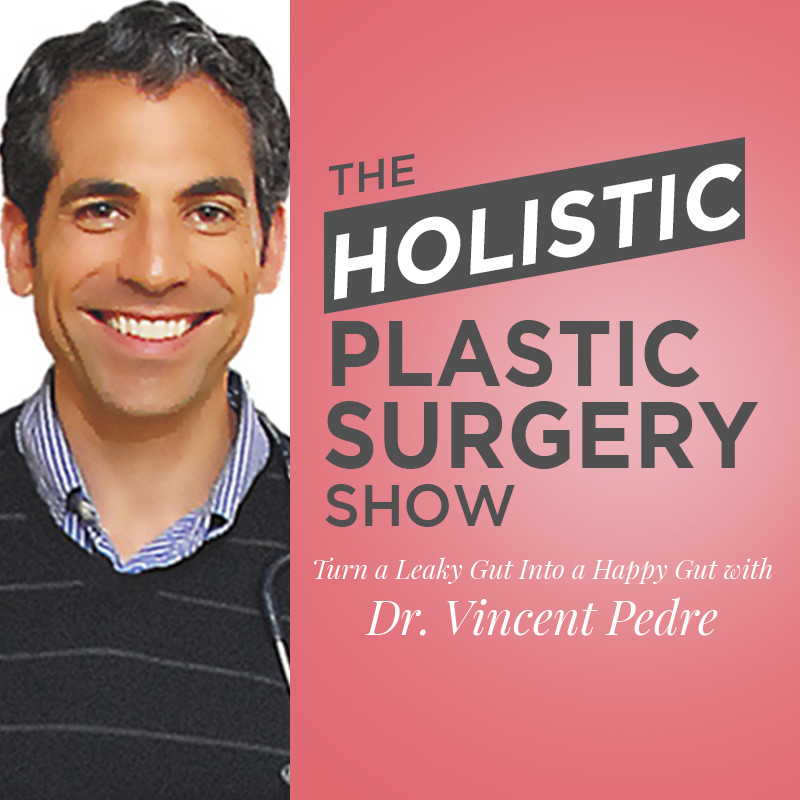 Episode #15 – Turn Your Leaky Gut Into A Happy Gut – Have you heard of the term "leaky gut?" It's one of the hottest topics in health today, and for millions of Americans it's the hidden cause of their irritable bowel syndrome (IBS), persistent weight gain, and fatigue. In this episode, I'm joined by gut health expert Dr. Vincent Pedre to reveal how to heal your gut and improve your health. Listen HERE or watch HERE.
I hope these simple tips have been helpful for you!
Tagged with: Dr. Vincent Pedre, Leaky Gut, Podcast, Summer Skin Tips
Posted in: Plastic Surgery News