Don't Ignore Your "Magic Mirror!"
Posted on: Mar 15 2021
By: editor
One of my physician colleagues calls the skin our "Magic Mirror." The largest organ of our body, it often gives us clues to underlying medical conditions even before they arise. I'd like to inform you of four clues in your skin that may be a sign that your body is trying to tell you something.
1. A diagonal crease of your earlobe – This crease, otherwise known as "Frank's Sign," may be a sign of underlying heart disease. A recent study of 11,000 Danish participants confirmed this association. It's possible that the crease may signify collagen degradation in both your skin and your blood vessels.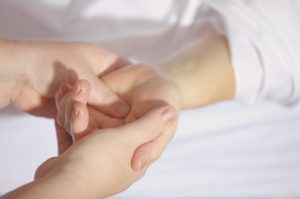 2. Dimple on the breast – A dimple on your breast may be a sign of underlying breast cancer. Recently, a woman shared a photo of this on social media, educating thousands about this possible sign. So if you have a dimple on your breast, make sure to have your doctor check it out.
3. Small red lines on fingernails – These small red lines are called 'splinter hemorrhages, tiny blood clots that migrate from the heart valves to other parts of the body. They can be a sign of an infection of the heart valves (endocarditis).
4. Erectile dysfunction – ED could be a sign that not only is the penile artery clogged, but that other arteries are clogging, too. Because the penile artery is so tiny in diameter, it is one of the first arteries to become blocked by atherosclerosis. This could be the sign that you or your loved one needs to take steps to prevent a future heart attack.
---
Here are the latest episodes of my podcast, The Holistic Plastic Surgery Show. Please SUBSCRIBE so you don't miss a single information-packed show!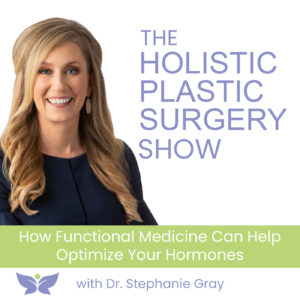 Episode #227– How Functional Medicine Can Help Optimize Your Hormones with Dr. Stephanie Gray – What's the difference between functional medicine and conventional medicine? And how can functional medicine help you optimize your hormones?
While conventional medicine focuses on interventions, such as medications and surgery, to tackle acute and chronic medical issues, functional medicine is focused on finding the underlying root causes of illness.
In this podcast I'm joined by Dr. Stephanie Gray, the author of Your Longevity Blueprint, a guide to optimal health, specifically hormone health, which focuses on the principles of functional medicine. She shares with us simple tips to naturally optimize hormones, the difference between how your body reacts to natural vs. synthetic hormones, top nutrients to boost estrogen metabolism, and a whole lot more.
To learn more, listen HERE with Apple devices or HERE with Android phones.
---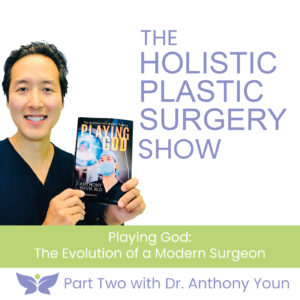 Episode #226 – Playing God: The Evolution of a Modern Surgeon – Part 2 with Dr. Anthony Youn – This one is a doozy.
This time, I share with you the story of a patient whom I'll never forget. In plastic surgery, we meet a plethora of people. Most of them are kind, happy, and great patients. I am so blessed to treat them.
And then there are the others. This story is about one of them.
Prepare to be shocked. This story will leave you in disbelief, shaking your head wondering, "How the heck did it come down to this?" I still ask myself that question, many years later.
Listen HERE on Apple devices or HERE on Android.
Tagged with: Dr. Anthony Youn, Dr. Stephanie Gray, dr. youn, Health Tips, Holistic Health, Podcast, skin care
Posted in: Plastic Surgery News