You've Got To Try These New Skin Care Trends
Posted on: Jan 22 2018
By: editor
Like you, I love learning about new skin care treatments and products. But how can you know the difference between truth and hype? I've got the inside scoop for you on some really cool new trends in anti-aging and skin care.
1. Oil Cleansing – Sounds odd, right? Since cleansers remove excess oil, how can washing with oil actually work? The idea is that "like dissolves like," so many people are finding that using cleansing oils can actually make their skin feel cleaner and, paradoxically, less oily. If you can't find a cleanser that makes your skin feel clean and hydrated, then an oil cleanser might be worth a try!
2. Radiofrequency Microneedling – If you've read my previous emails, you know that microneedling is one of the most popular and trending skin treatments in the country. The new trend is to add radiofrequency energy to microneedling as an extra way to tighten the skin. At YPS we are doing this using the Fractora device. If you want smoother AND tighter skin, then this might be worth a try!
3. Dry Brushing – This is a simple but great DIY treatment, especially in today's cold and dry climates. All you do is buy a dry brush with organic bristles and brush your skin towards your heart. Do it on your arms, legs, and entire body. This helps the lymphatic system to remove excess fluid, exfoliates the skin, and can even mildly improve cellulite. Give it a try for a few minutes before you shower and feel the difference!
---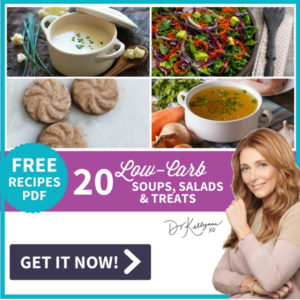 Here is an awesome, FREE treat for you! To celebrate the release of her new book, my friend and NYT bestselling author Dr. Kellyann is allowing me to offer you her FREE recipe collection: 20 Low-Carb Soups, Salads & Treats.
From recipes that will make your skin glow with that natural dewy radiance to "collagen fat bomb" recipes for a gut-healthy sweet treat—these carefully designed recipes feature anti-inflammatory, fat burning foods, and will have you looking and feeling naturally slimmer and younger!
Grab your FREE copy by clicking HERE!
---
Here are the latest episodes of my new podcast, The Holistic Plastic Surgery Show. Please SUBSCRIBE so you don't miss a single information-packed show!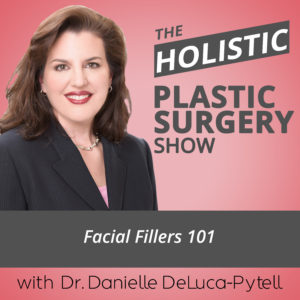 Episode #68– Facial Fillers 101 with Dr. Danielle DeLuca-Pytell– Juvaderm. Restylane. Sculptra. Facial fillers like these are the second most popular cosmetic treatment in the United States. Do you want plumper lips, fuller cheeks, smoother wrinkles, and youthful temples? If so, then these minimally invasive treatments just might be your easiest and best options.
On this episode I'm joined by Dr. DeLuca-Pytell to reveal the basics of facial fillers and exactly what they can do to turn back the clock and give you the appearance you want. We reveal which fillers are the best for each area of the face, how you can avoid the "done" look, and much more.
Listen HERE with Apple devices or HERE with Android phones.
Tagged with: Detroit Plastic Surgeon, Dr. Anthony Youn, Dr. Kellyann, Dry Brushing, Oil Cleansing, Radiofrequency Microneedling, Recipe Collection, Skincare, Skincare Tips, Youn Plastic Surgery
Posted in: Plastic Surgery News