BIG News with GMO, Roundup, and Organic Foods
Posted on: Aug 15 2018
By: editor
Big news about Monsanto, Roundup, and organic foods:
A jury recently ordered Monsanto to pay $289 Million to an ill man who claims his cancer was caused by repeated exposures to the herbicide glyphosate, otherwise known as Roundup. They determined that the chemical company "acted with malice or oppression" in failing to warn him of the health hazards associated with exposure to this chemical.
This is big news, and holistic and alternative health practitioners are cheering this decision. So how does this apply to you and your health?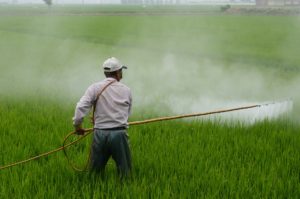 GMO fruits and vegetables are altered in order to make them resistant to the effects of Roundup. This allows conventional large agricultural businesses to spray more and more Roundup to obtain a bigger yield of crops. The problem is that the residues of Roundup can remain on the food that you eat.
Although the herbicide is registered in 130 countries and approved for use on more than 100 crops, in 2015 the World Health Organization's international agency for research on cancer (IARC) classified glyphosate as "probably carcinogenic to humans."
This is one major reason why it's important to buy organic produce whenever you are able. Organic produce is NOT sprayed with Roundup and therefore doesn't have these potentially carcinogenic residues.
---
ONE DAY LEFT for the BIGGEST Discount Yet on YOUN Beauty!

Thursday, August 16th is the last day to take advantage of 25% off all YOUN Beauty Products! Purchase them in the office or online to get this amazing discounted price! Just enter the coupon code: 25off at checkout to receive your special price!
And remember, shipping is always FREE for orders over $99, and all products have a 30 day money back guarantee.
Please visit the store online at www.dryounonline.com or stop by the office in Troy, Michigan to pick up your YOUN Beauty products today!
Note: Discounted price does not apply to the already discounted multiple product systems. Offer expires August 16, 2018.
---
Here are the latest episodes of my new podcast, The Holistic Plastic Surgery Show. Please SUBSCRIBE so you don't miss a single information-packed show!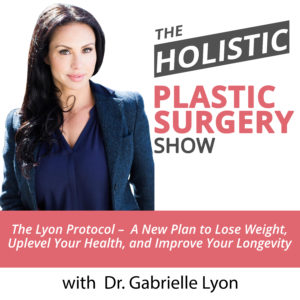 Episode #98– The Lyon Protocol – A New Plan to Lose Weight, Uplevel Your Health, and Improve Your Longevity with Dr. Gabrielle Lyon – My guest this week is a leader in Muscle Centric Medicine and creator of The Lyon Protocol, both of which focus on protein as the key macronutrient for optimal health, weight management, and longevity.
She believes we're actually consuming too little protein for our daily needs and will explain how to optimize your protein intake throughout the day. She'll reveal when to eat and when not to eat, why vegans and vegetarians need to eat more raw protein than carnivores, and how all of this works to build muscle, reduce fat, and get the body and health you desire. It's a revealing discussion you don't want to miss.
Listen HERE with Apple devices or HERE with Android phones.
---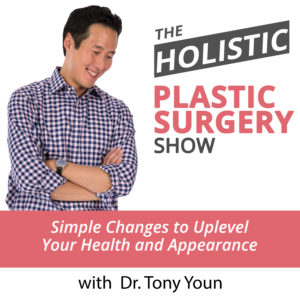 Episode #97 – Simple Changes to Uplevel Your Health and Appearance with Dr. Tony Youn– Life isn't usually about making big changes. Typically it's the small tweaks you make to your life which combined create major transformations.
On this episode, I reveal the many simple changes I've made in my life over the past several years. A few of these are big modifications with big results, but most are simple tweaks which combined create big differences. I talk about dietary changes that can uplevel your health, adjustments to what you apply to your skin, and much more.
These are my simple ways to slow down the aging process and make your life last longer. If I can do it, so can you.
Listen HERE on Apple devices or HERE on Android.
Tagged with: detroit, Dr. Anthony Youn, Dr. Gabrielle Lyon, dr. youn, Herbicide, Monsanto, Organic Produce, plastic surgery, Podcast, roundup, The Lyon Protocol, Youn Beauty, Youn Plastic Surgery
Posted in: Plastic Surgery News