Healthy Summer Alternatives to Toxic Health Products
Posted on: Jun 12 2019
By: editor
I hope it's warm and sunny where you are! With the onset of summer comes the use of certain products that can be hazardous to your health. With this in mind, I've compiled some simple healthy alternatives to toxic summer products which I think you might appreciate.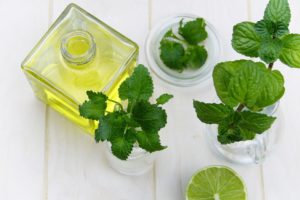 1. Instead of using Raid to repel flies from your garbage, try using peppermint essential oil. As the owner of three dogs, I know my garbage can smell terrible in the summer. Yet flies love it. Instead of using toxic bug spray to repel them and prevent maggots, try sprinkling peppermint essential oil inside and on top of your garbage can. It repels flies and smells much better than Raid! There's no need to buy a really expensive oil, though. A basic, inexpensive one like this one you can get on Amazon should work just fine.
2. Instead of aluminum-based antiperspirants, try an activated charcoal antiperspirant / deodorant. Nearly all antiperspirants are made with aluminum, which has been linked to breast cancer and other health problems. Instead, I use Piper Wai activated charcoal antiperspirant / deodorant, and it works great to keep my armpits dry. It's the only natural antiperspirant I've found that works! Check it out on Amazon HERE.
3. Try a natural weed killer instead of Roundup. If you listen to my podcast, you know all about how bad Roundup is for you. Designated a carcinogen by the World Health Organization, Roundup can be harmful to your health and the health of your family. Instead, check out this vinegar-based option to get rid of unwanted weeds around your house. It's safe for kids, dogs, and the environment, and it works really well!
4. Choose a sunscreen which doesn't contain oxybenzone or octinoxate, like this one from ZO Skin Health. Oxybenzone and octinoxate, two of the most common sunscreen ingredients, have been shown to mimic hormones in the body and damage coral reefs. Instead, look for sunscreens that contain avobenzone, zinc oxide, and titanium dioxide. They are much safer for your body and the environment. ZO Smart Tone Broad Spectrum spf 50 is my favorite facial sunscreen because it absorbs into your skin quickly and doesn't feel greasy. Check it out HERE.
---
Here are the latest episodes of my podcast, The Holistic Plastic Surgery Show. Please SUBSCRIBE so you don't miss a single information-packed show!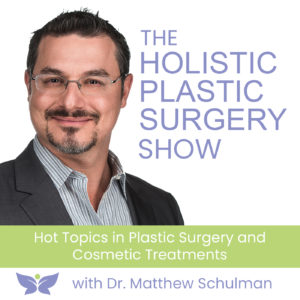 Episode #141– Hot Topics in Plastic Surgery and Cosmetic Treatments with Dr. Matthew Schulman – Plastic surgery is a rapidly changing field, so what was yesterday's darling new treatment could be today's old news.

In this episode I'm joined by Dr. Matthew Schulman, one of New York City's top cosmetic plastic surgeons. Like me, he has his finger on the pulse of today's cosmetic medicine trends. We'll discuss today's hot button topics, including the newest alternative to Botox nicknamed Newtox, the latest non-invasive options to reduce fat AND get a six pack, how to have a safe buttock enhancement (BBL), how to avoid getting cancer from breast implants, and much more.
It's a revealing, timely discussion that anyone interested in cosmetic treatments should hear.
To learn more, listen HERE with Apple devices or HERE with Android phones.
---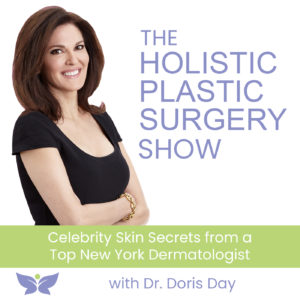 Episode #140 – Celebrity Skin Secrets from a Top New York Dermatologist with Dr. Doris Day – We all want to look as young as we feel, but only a select number of us are lucky enough to be treated by the top cosmetic doctors in the country. On this episode, I'm bringing one of the Big Apple's most famous and popular cosmetic dermatologists to you. I am going to pick her brain to give you some of the hottest tips for turning back the clock.
We'll reveal her top three skin care ingredients, the best nonsurgical treatments to tighten the skin of your face and neck, how to reverse thinning hair, and much more.
This encore episode was a very popular one, so I thought you'd enjoy it if you missed it the first time.
Listen HERE on Apple devices or HERE on Android.
Tagged with: detroit, Dr. Anthony Youn, Dr. Doris Day, Dr. Matthew Schulman, dr. youn, Healthy Habits, Holistic Health, Michigan, Peppermint Oil, plastic surgery
Posted in: Plastic Surgery News