My Holistic Beauty Blacklist – Cosmetic Treatments You Should Avoid
Posted on: Aug 29 2018
By: editor
Sometimes I'm shocked by what other plastic and cosmetic surgeons are doing. Although these treatments may be FDA-approved, not all of them live up to my standards of holistic safety and efficacy. So with that in mind, I've created a list of cosmetic treatments that other doctors are performing, but I strongly discourage.
I call it Dr. Youn's Holistic Beauty Blacklist. I'll be setting up a web page with the entire list in the near future (you'll be the first to find out!) but in the meantime, here are a few procedures and treatments which I've blacklisted:
1. Brazilian Butt Lift (BBL) – This is one of the fastest growing operations, especially among young women of color. It also has a higher mortality rate than any other cosmetic surgery today. If you or one of your friends is planning to have a BBL, I encourage you to exercise caution.
2. Radiesse and Bellafill – Other than Sculptra, I don't recommend any injectable fillers that aren't composed of hyaluronic acid (HA). You have very few options if they are injected improperly. This is in contrast to HA fillers, like Restylane and Juvederm, which can be easily dissolved away.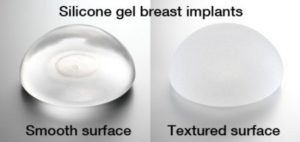 3. Textured Breast Implants – The sandpaper-y surface of these implants has been implicated in a very rare cancer of the scar tissue that surrounds them (ALCL). For this reason, I do not recommend their use.
4. Zerona and Other Low-Light Laser Fat Reduction Treatments – Unlike the other blacklisted treatments, these aren't blacklisted because of their potential dangers, but because they don't work very well. At least compared to other non-invasive fat reducers like Sculpsure and Coolsculpting.
5. Buccal Fat Removal on Thin Faces – On my Instagram page I recently showed a fat grafting procedure that I performed on a woman who had buccal fat removal by a different doctor. It caused her already thin face to look hollow. This surgery should only be performed on a person with puffy cheeks!
---
Here are the latest episodes of my podcast, The Holistic Plastic Surgery Show. Please SUBSCRIBE so you don't miss a single information-packed show!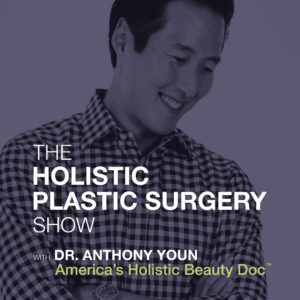 Episode #100– The Best Advice from the First 100 Episodes – The Holistic Plastic Surgery Show has reached 100 episodes and continues to grow and gain listeners. It's by far the most listened-to plastic surgery podcast in the United States.
So on this episode, we're giving you the ten best pieces of advice from the first 100 shows. This advice is simple, actionable, and can make massive differences in your health and appearance. You'll learn a five minute test everyone over 50 should take in order to see if they have silent heart disease, how to tweak your breakfast for better-looking skin, what exercise everyone over 50 should be doing, what advice all plastic surgeons are giving, and much more.
Listen HERE with Apple devices or HERE with Android phones.
---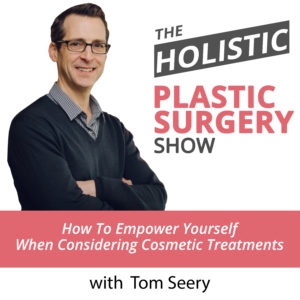 Episode #99 – How to Empower Yourself When Considering Cosmetic Treatments-Would you consider having a cosmetic treatment? Are you thinking about seeing a doctor for a touch of Botox, a non-invasive fat reduction procedure, or maybe even an actual surgery like a facelift or tummy tuck? If any of these apply to you, then there is one website you absolutely must visit. Realself.com.
On today's episode, I'm joined by the founder and CEO of Realself.com, Tom Seery. We'll discuss how the online sensation got started, what fascinating information it gives to patients and consumers, and how you can empower yourself to achieve the appearance you desire.
Listen HERE on Apple devices or HERE on Android.
Tagged with: BBL, beauty, Beauty Black List, Bellafill, Brazilian butt lift, Buccal Fat Removal, detroit, Dr. Anthony Youn, dr. youn, Holistic Beauty Blacklist, Michigan, plastic surgery, Podcast, Radiesse, Textured Breast Implants, Textured Breast Implants and Cancer
Posted in: Plastic Surgery News