Simple Tips to Improve Your Man's Health
Posted on: Oct 3 2018
By: editor
Most men aren't great at taking care of themselves. They like their status quo, even if it's not good for their health and wellness. So with this in mind, I've compiled some simple health promoting tips for men which should be pretty easy for them to do: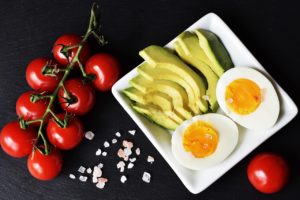 1. Eat REAL food, not factory food – Many of my guy friends love their meat, whether it's burgers, sausages, bacon, or wings. It can be very tough to convince a guy to limit how much meat he eats, even if that's what's best for his health. Instead, try to convince your man to improve the quality of the meat he eats. So instead of eating conventionally processed meats, encourage him to splurge and go for grass-fed beef, free range chicken, and wild caught, American fish. They taste even better than conventional meat and are better for his health.
2. Encourage Kegel exercises – Most women know about Kegel exercises, but most men don't. Doing these exercises regularly has been shown to decrease ED as much as 40% in just 90 days. And it's much better for him than popping a pill!
3. Exercise daily – I know so many men who are weekend warriors – only exercising on the weekends when they aren't working. Studies now show that HIIT (High intensity interval training) can be even better for our health than long aerobic workouts. So even if he takes just 10-20 minutes in the evening during the week, his health will definitely benefit for it!
4. Get a Coronary Artery Calcium Score – Heart disease is the leading cause of death in men in the United States. But with our available testing, heart attacks shouldn't come as a surprise. Men over 40 (or anyone with cardiac risk factors) should ask their doctor about getting a Coronary Artery Calcium Score. This is a 5 minute CT scan of the vessels of the heart to look for hard plaque. It costs anywhere from $100-$200 and can give an early indication of whether a heart attack is on the horizon.
Do you find these tips for men helpful? If you'd like to hear and learn more, check out this week's new podcast with functional medicine doctor and men's health expert Dr. Jerry Bailey. Check it out below!
---
Here are the latest episodes of my podcast, The Holistic Plastic Surgery Show. Please SUBSCRIBE so you don't miss a single information-packed show!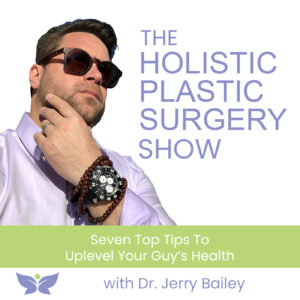 Episode #103– Seven Top Tips To Uplevel Your Guy's Health with Dr. Jerry Bailey– Why does it seem that women are more likely to eat healthy food, exercise regularly, and take vitamins and supplements, whereas men seem to neglect their health?
On this episode, I'm joined by an expert in men's holistic health. We'll tackle this subject head-on, as he gives us his top seven tips for men's health. These include such simple, practical tips as: how to start your guy eating better, which supplements all men should be taking, what simple exercise can improve both ED and your intimate life, how to start the day off right, and much more. If you are a man or have a man in your life who wants to improve his health, then this is the episode for you.
To learn more, listen HERE with Apple devices or HERE with Android phones.
---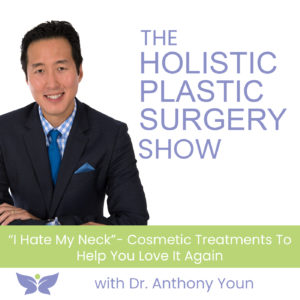 Episode #104 – "I Hate My Neck" – Cosmetic Treatments to Help You Love It Again – A drooping neck is one of the most common complaints I get from men and women over 50. So what can you do about it?
In this podcast episode, I cover all the bases for rejuvenating the neck. From skin care to lasers to injections to surgery, I'll give you the straight scoop on all the best ways to turn back the clock for this often-neglected body part. I'll give you some cool tips to age-hack your neck and also reveal to you which popular treatments aren't worth the hype.
Listen HERE on Apple devices or HERE on Android.
Tagged with: detroit, Detroit Plastic Surgeon, Dr. Anthony Youn, Dr. Jerry Bailey, dr. youn, Healthy Habits, Holistic, Holistic Health, Men's Health, Michigan, plastic surgery, Podcast
Posted in: Plastic Surgery News