Tips To Care For Your Post-Summer Skin
Posted on: Sep 27 2018
By: editor
Now that summer is definitely over (so sad!), it's time for us to change our skin care routines. Here are a few tips on what you should do now that the weather is getting cooler:
1. Exfoliate your skin – As the weather cools, the humidity in the air lessens and our skin gets drier. Get rid of dry skin by exfoliating the areas with a fine granular scrub, which helps hydrate the skin, brighten it, and even it out. Check out this good one from ZO Skin Health. Pro tip: don't forget the lips! Use a sugar scrub with jojoba oil, coconut oil, or almond oil to remove dry skin from chapped lips before using a natural lip balm to keep them hydrated and protected.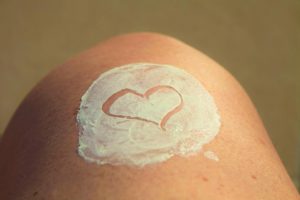 2. Use an electronic foot file – We tend to neglect our feet in the Fall and Winter, when sandals are no longer the norm. Regular use of an electronic foot file, like THIS ONE on Amazon, can be a very easy way to scrub off that callous and dead skin to keep your feet looking and feeling smooth.
3. Moisturize more – In the summer months, when humidity is at its highest, most people don't need to wear a heavy moisturizer. However, when the weather cools and the air becomes increasingly dry, our skin produces less oil. A thicker moisturizer that penetrates deeper into the skin may be necessary to keep it supple. I recommend the YOUN Beauty Ultra Night Lift, packed with anti-aging peptides. Purchase HERE and get 20% off if you sign up for autoshipment!
4. Treat your hands and feet while you sleep – For dry hands and feet, use a thick moisturizer with natural ingredients like THIS ONE and then cover with socks or gloves while you sleep. When you wake up, your hands and feet will be soft as my baby nephew's bottom.
---
Here are the latest episodes of my podcast, The Holistic Plastic Surgery Show. Please SUBSCRIBE so you don't miss a single information-packed show!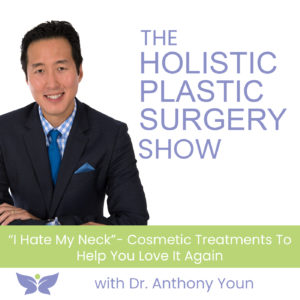 Episode #104– "I Hate My Neck" – Cosmetic Treatments to Help You Love It Again – A drooping neck is one of the most common complaints I get from men and women over 50. So what can you do about it?
In this podcast episode, I cover all the bases for rejuvenating the neck. From skin care to lasers to injections to surgery, I'll give you the straight scoop on all the best ways to turn back the clock for this often-neglected body part. I'll give you some cool tips to age-hack your neck and also reveal to you which popular treatments aren't worth the hype.
To learn more, listen HERE with Apple devices or HERE with Android phones.
---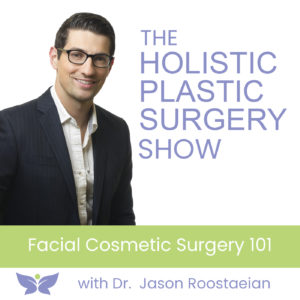 Episode #103 – Facial Cosmetic Surgery 101 with Dr. Jason Roostaeian – Let's face it. Any plastic surgery is scary. But having plastic surgery on your face just might be the scariest surgeries of them all. How do you avoid getting botched?
On this episode, I'm joined by one of the young leaders in cosmetic facial surgery in Hollywood. He's going to share with us which trendy procedures he thinks are and aren't worth doing, what you absolutely must know if you're considering a facelift, the skinny about nose jobs, and much more.
Listen HERE on Apple devices or HERE on Android.
Tagged with: Anti-Aging Skin Care, Dr. Anthony Youn, Dr. Jason Roostaeian, dr. youn, Exfoliate, Holistic Health, Post Summer Skin Care, skin care, ZO Skin Health
Posted in: Plastic Surgery News