What's Hot in Cosmetic Medicine Today
Posted on: Jun 4 2020
By: editor
It's been a heck of a week. I considered not posting this week, given everything going on in our country, but thought it might be nice to take a small break from the news. I'm praying for peace, dialogue, a greater understanding, and reconciliation as so many people in our country are hurting in many ways. I hope this message finds you safe and healthy.
I'd like to share with you five of the hottest "Spring Cleaning" treatments in cosmetic medicine today.
1. Renuvion (formerly J Plasma) – Renuvion is the newest, minimally-invasive treatment to tighten skin. It utilizes a probe that is inserted under the skin to release plasma energy to create heat from the inside-out. This stimulates tightening of the skin's collagen. The results so far are pretty impressive! Time will tell whether this treatment has staying power!.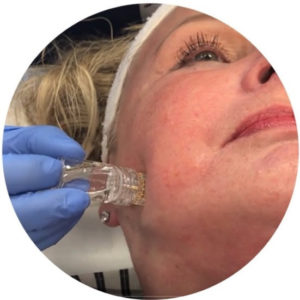 2. YPS Gold FillTox Facial – This facial skin rejuvenating treatment was the most popular procedure performed by my aestheticians prior to the quarantine. It combines gold-tipped microneedling with superficial injections of a proprietary combination of Botox, hyaluronic acid filler, and growth factors to smooth, plump, and hydrate the skin long-term. It's the perfect post-quarantine treatment!
3. Emsculpt – Tighten your abs and/or lift your butt now that it's swimsuit season! This non-invasive treatment uses electromagnetic energy to stimulate your muscles to flex 20,000 times in one thirty minute session. It can be used to visibly sculpt your abs, tone your biceps or calves, and lift and plump your buttocks! Results can be seen within a couple weeks, just in time to look great at the beach.
4. Platelet Rich Plasma – PRP can be used for a variety of treatments, including combining it with microneedling to de-age the skin, injecting it into the scalp to thicken hair, and spraying it under the skin during a facelift to reduce bleeding. It is the backbone of regenerative medicine treatments.
5. Emsella – This new option to strengthen the pelvic floor and reduce urinary incontinence uses technology similar to Emsculpt. It's basically a chair that you sit on, stimulating 11,000 Kegel exercises in 28 minutes. Although we haven't tested it out at YPS yet, I hear the results are pretty impressive.
---
Here are the latest episodes of my podcast, The Holistic Plastic Surgery Show. Please SUBSCRIBE so you don't miss a single information-packed show!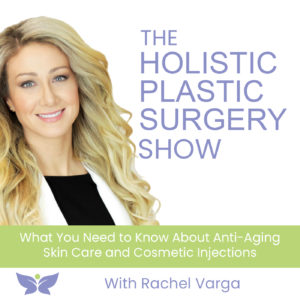 Episode #188– What You Need to Know About Anti-Aging Skin Care and Cosmetic Injections with Rachel Varga – There is a lot that you can do other than surgery to look and feel incredible. But where do you start?
On this episode, I'm joined by an aesthetic nurse who specializes in holistic skin care and non-invasive and minimally invasive treatments. She gives us a simple skin care routine that she recommends her patients follow, breaks down some of the latest laser treatments to rejuvenate the face, and gives simple tips on cosmetic injections to avoid getting yourself into trouble.
If you're interested in combining holistic skin care with facial injections this is a great episode to listen to.
To learn more, listen HERE with Apple devices or HERE with Android phones.
---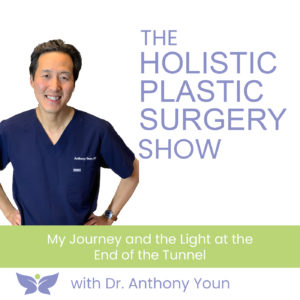 Episode #187.5– My Journey and the Light at the End of the Tunnel with Dr. Anthony Youn – How was your past two months?
It's been a challenging time for all of us. Shutting down my practice was something I would have never seen coming. But things are looking up, hopefully for all of us.
In this episode, I'm getting personal and sharing what happened to me over these past two months as we all have dealt with this pandemic. It's definitely been a roller coaster ride.
Listen HERE on Apple devices or HERE on Android.
Tagged with: detroit, Dr. Anthony Youn, Dr. Rachel Varga, dr. youn, Emsculpt, Emsella, Michigan, plastic surgeon, plastic surgery, Podcast, PRP
Posted in: Plastic Surgery News