Healthy Alternatives to Toxic Summer Products
Posted on: Jul 8 2021
By: editor
I hope it's hot and sunny where you are! With the onset of summer comes the use of certain products that can be hazardous to your health. With this in mind, I've compiled some simple healthy alternatives to toxic summer products which I think you might appreciate.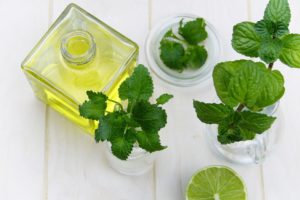 1. Instead of using Raid to repel flies from your garbage, try using peppermint essential oil. As the owner of three dogs, I know my garbage can smell terrible in the summer. Yet flies love it. Instead of using toxic bug spray to repel them and prevent maggots, try sprinkling peppermint essential oil inside and on top of your garbage can. It repels flies and smells much better than Raid! There's no need to buy a really expensive oil, though. A basic, inexpensive one like this one you can get on Amazon should work just fine.
2. Instead of aluminum-based antiperspirants, try an activated charcoal antiperspirant / deodorant. Nearly all antiperspirants are made with aluminum, which has been linked to breast cancer and other health problems. Instead, I use Piper Wai activated charcoal antiperspirant / deodorant, and it works great to keep my armpits dry. It's the only natural antiperspirant I've found that works! Check it out on Amazon HERE.
3. Try a natural weed killer instead of Roundup. If you listen to my podcast, you know all about how bad Roundup is for you. Designated a carcinogen by the World Health Organization, Roundup can be harmful to your health and the health of your family. Instead, check out this vinegar-based option to get rid of unwanted weeds around your house. It's safe for kids, dogs, and the environment, and it works really well!
4. Choose a sunscreen which doesn't contain oxybenzone or octinoxate, like this one from La Roche-Posay. Oxybenzone and octinoxate, two of the most common sunscreen ingredients, have been shown to mimic hormones in the body and damage coral reefs. Instead, look for sunscreens that contain avobenzone, zinc oxide, and titanium dioxide. They are much safer for your body and the environment. Mineral Ultra Light by La Roche-Posay is a great sunscreen because it absorbs into your skin quickly and doesn't feel greasy. Check it out HERE.
---
Here are the latest episodes of my podcast, The Holistic Plastic Surgery Show. Please SUBSCRIBE so you don't miss a single information-packed show!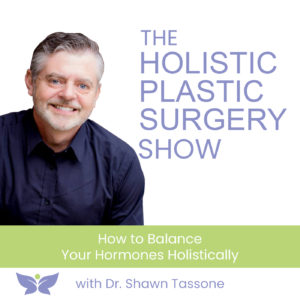 Episode #245 – How to Balance Your Hormones Holistically with Dr. Shawn Tassone – Do you have a "hormone imbalance?" Is there even such a thing?
If you're a woman dealing with unwanted issues like brain fog, weight gain, insomnia, heavy periods, low energy, or other related symptoms, yet your doctor tells you that your labs are "normal," then this podcast is for you.
Your issues could be the result of an imbalance in your hormones. So how can you treat it? The first step is determining which of twelve hormone archetypes you are. My guest is a holistic gynecologist who specializes in helping women balance their hormones for optimal health and energy. He's written a new book called "The Hormone Balance Bible" and shares his wisdom with us.
To learn more, listen HERE with Apple devices or HERE with Android phones.
---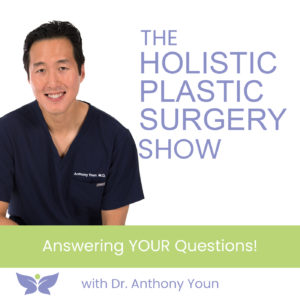 Episode #244 – Answering YOUR Questions with Dr. Anthony Youn – You have questions! I have answers!
Each day I get hundreds of questions asked to me on my social media platforms. Is Botox safe? How often should I exfoliate my skin? How do I get rid of loose skin of my neck? And many more.
I answer these and others of your frequently asked questions. It's a high-yield episode in terms of learning!
Listen HERE on Apple devices or HERE on Android.
Tagged with: detroit, Dr. Anthony Youn, Dr. Shawn Tassone, dr. youn, Holistic Health, Michigan, plastic surgery, Podcast, skin care, Summer, sunscreen
Posted in: Plastic Surgery News