Make the Holidays Healthier This Year!
Posted on: Dec 11 2020
By: editor
Healthy meals might not come to mind when you think of the holiday season. Many of us enjoy stuffing ourselves with foods that are full of ingredients that taste good, but may not be the best for our overall health.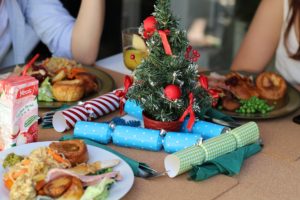 However, there are easy ways to enjoy foods that bring you comfort and joy but are better for you! Here are some simple changes you can implement right now AND keep in mind through the season:
Use more spices – Plan on taking your dishes to the next level by adding more seasonings that improve the skin and body! Spices like cinnamon, turmeric, cumin, ginger, rosemary, and curry powder pack a powerful punch of antioxidants that benefit your health. Using these will also help you use less salt and butter, too.
Make veggies the main dish – If you choose to eat meat during the holiday season, consider making a smaller portion and feature colorful vegetable dishes as your main course of the meal. This will not only give your body the nutrients it needs, but also help fill you up more quickly so over-eating is less likely.
Choose whole grain over white – In many cultures, bread, rice, and pasta are common staples around the dinner table, and white bread is filled with refined carbohydrates, which can contribute to inflammation and other health problems. Pick whole grain or sprouted grain bread, brown pasta, and brown rice instead!
Swap sugary drinks for kombucha – Celebratory beverages like sparkling wine, soda, and even some sparkling water, contain too much sugar. Kombucha is a better option! This fermented drink contains probiotics which are great for your microbiome. Its sweet taste makes it a great substitute. Read the label before purchasing, however, as some brands contain a significant amount of sugar and even a tiny percentage of alcohol.
---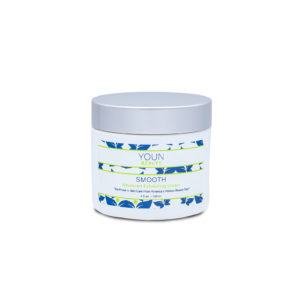 Have you tried the YOUN Beauty Advanced Exfoliating Cream yet? It's perfect for winter!
This gentle but effective polish is used to exfoliate the top layer of the epidermis, bringing newer skin to the surface. This results in skin that looks and feels immediately smoother, tighter, and more refined. Use regularly to create a long-term skin smoothing effect. Contains natural Avocado, Jojoba, Hemp and Grapeseed oils, plus 4% Shea Butter and Vitamin E.
This product is available for only $48 as a one-time order, but you can receive it for only $38 if you add it to a subscription!
Shop HERE!
---
Here are the latest episodes of my podcast, The Holistic Plastic Surgery Show. Please SUBSCRIBE so you don't miss a single information-packed show!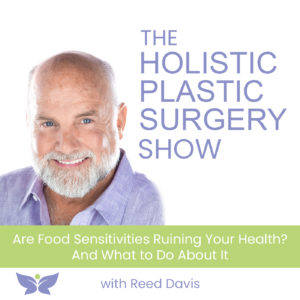 Episode #215– Are Food Sensitivities Ruining Your Health? And What to Do About It with Reed Davis – One of the underlying root causes of our chronic health issues is food sensitivities. We each react to different foods in our own unique ways. And some of these foods we're eating could be making us sick.
Rashes, brain fog, ADHD, IBS, bloating, migraines, and more could be caused by previously undiagnosed food sensitivities. But how can you find out which foods are causing you problems?
On this episode, I'm joined by Functional Diagnostic Nutrition Health Coach and Trainer Reed Davis. We'll reveal the differences between food allergies and food sensitivities, address why traditional medicine overlooks the effects of food sensitivities on our health, and much more.
To learn more, listen HERE with Apple devices or HERE with Android phones.
---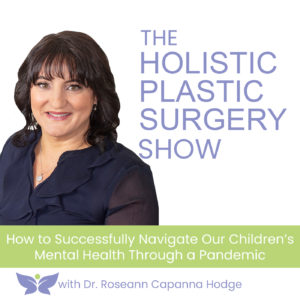 Episode #214– How to Successfully Navigate Our Children's Mental Health Through a Pandemic with Dr. Roseann Capanna Hodge – With so much attention being paid to our physical health during this pandemic, are we neglecting our mental health? Specifically, the mental health of our children?
Kids today are facing an unprecedented amount of isolation, where for some the only interaction they have with people outside their families is through a video screen. So how do we know if they are doing OK mentally?
On this episode you'll learn some of the hidden signs of anxiety and stress that our children may exhibit, discuss practical solutions and tools to improve their mental health, and more.
To learn more, listen HERE with Apple devices or HERE with Android phones.
Tagged with: christmas, detroit, dr. youn, Healthy Holidays, Holidays, Holistic Health, Kombucha, Michigan, plastic surgery, Podcast
Posted in: Plastic Surgery News