My Luck Ran Out
Posted on: Jul 26 2022
By: editor
It finally got me.
Yes, after more than two years of testing negative I was diagnosed with that darn virus last week. Amy and I visited Nashville for a few days, and although we were careful I must have contracted it there.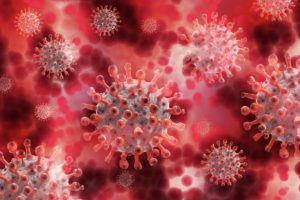 My symptoms started with a scratchy throat, followed by upper respiratory congestion, then a mild cough and bronchitis. I also had a low grade fever for a few days and some muscle aches. Luckily, my children were out of the country during my illness, and I didn't give it to my wife. So at least it stopped with me!
The worst part about it was having to cancel a week's worth of patients (including their surgeries). I always feel terrible on those rare occasions when I have to reschedule a patient's operation, because I know how long they plan for it, often juggling a bunch of schedules and even flying relatives in to help out.
The great thing is that my patients were wonderful, and I've already been able to complete some of their operations this week!
Here are a few things I did during my relatively short illness:
1. Every day I took nutritional supplements, including Vitamin D, C and Zinc, and ate a diet filled with antioxidants.
2. I drank a ton of fluids, mainly filtered water.
3. I got a lot of sleep, although while feverish my sleep was quite restless.
4. I went outside each day and got some sun on my skin. Going outside on a sunny day can be therapeutic.
5. I did some gentle yoga when I felt up for it.
I'm also vax'd and boosted. I did not take Paxlovid, since I'm not in the high risk category and my symptoms weren't too bad. If you're higher risk, though, make sure to ask your doctor about whether Paxlovid might be right for you.
I hope you don't get the virus, but if you do (it's almost inevitable nowadays) I hope you beat it and end up with powerful antibodies for a long time.
---
Have you subscribed to my YouTube Channel?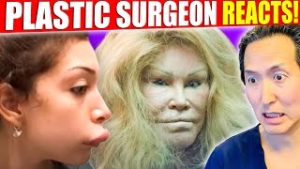 Did you know I upload new content to my main YouTube channel each week? It's true!
I'm reacting to a viral YouTube video on the 15 WORST celebrity plastic surgery disasters! Are they as bad as they say they are? Come along with me!
Make sure to subscribe to my channel HERE, and check out the full video HERE!
Tagged with: cosmetic surgeon, COVID, COVID-19, Dr. Anthony Youn, dr. youn, Holistic Health, Virus, YouTube
Posted in: Plastic Surgery News