Read this if you have puffy eyes but don't want surgery!
Posted on: Jul 8 2019
By: editor
It's something many of us deal with: puffy eyes. But did you know that there are ways to reduce that unsightly look without paying crazy amounts of money for some sort of miracle cream? Here are just a few:
1. Eat Anti-Inflammatory Foods
Eating the right types of foods can work wonders on inflammation – the cause of that puffy appearance.
Broccoli is packed with anti-inflammatory properties due to the antioxidants this veggie contains.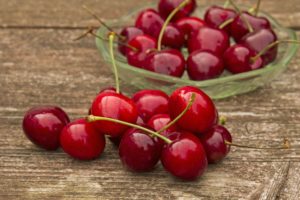 Tart cherries are also great at fighting inflammation! This fruit reduces the CRP (C-reactive protein) levels in the body and helps it stay low.
Love mushrooms? These are also great at fighting puffiness as they contain phenols and other anti-inflammatory antioxidants. To reap the maximum benefits of mushrooms, make sure to eat them raw or slightly cooked, as over-cooking them thoroughly reduces their power.
2. Use a Natural Eye Mask to Reduce Puffiness
Here's how you do it:
Steep some green tea and put it in the refrigerator to cool. Chop some thin slices of potato, dip them in the chilled green tea, then apply them to your eyelids. The caffeine and cold temperature from the green tea will temporarily tighten your skin, and the starch from the potatoes will create a gradual lightening effect.
3. Get Your Allergies Under Control
Allergies from pollen, dust, and other irritants can cause your eyes to swell. One option is to take one of the many over-the-counter allergy medications, which can reduce swelling.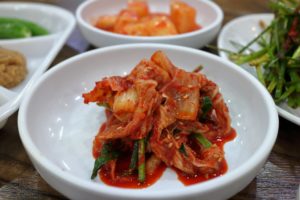 A more natural way is to get your gut under control. That's right! Boosting your microbiome with fermented foods such as kefir, kimchi, and sauerkraut can help you overcome allergies. If you're into diffusing essential oils, try an allergy-fighting blend using lemon, peppermint, and lavender. These three act as a mild antihistamine.
Here's to puff-free eyes this summer!
---
My 16 year old self has died and gone to heaven.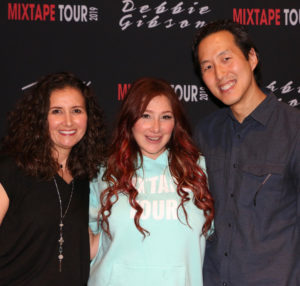 The past two weeks my wife Amy and I have gone to three concerts: Hugh Jackman(incredible entertainer – the most talented man in Hollywood), Hillsong United (sooo inspiring), and New Kids on the Block with Tiffany (pictured between Amy and I) and others.
I was able to wrangle a favor from a good friend of mine and met Tiffany backstage. You may remember her mall tour back in the 80's and her hits "I Think We're Alone Now" and "Could've Been." I had a big crush on her back in the day. She was super friendly and very huggy. What a fun experience! 
---
Here are the latest episodes of my podcast, The Holistic Plastic Surgery Show. Please SUBSCRIBE so you don't miss a single information-packed show!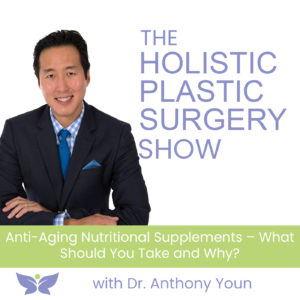 Episode #144 – Anti-Aging Nutritional Supplements – What Should You Take and Why? With Dr. Anthony Youn – Nutritional supplements are a controversial topic in medicine. Many doctors believe there is no benefit to taking supplements, and you're paying money to basically make expensive pee. Many holistic health practitioners disagree. So what does science say?
On this episode, I'm getting to the bottom of anti-aging nutritional supplements. Do they work? Will they actually help your skin to look younger? And if so, what nutritional supplements do I recommend?
I'll give you the straight scoop on which nutritional supplements you should consider taking, and where you can get them.
To learn more, listen HERE with Apple devices or HERE with Android phones. 
---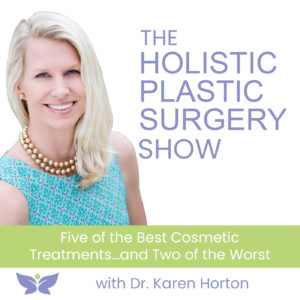 Episode #143 – Five of the Best Cosmetic Treatments…and Two of the Worst with Top Plastic Surgeon Dr. Karen Horton – Not all cosmetic procedures are worthwhile. Some of them are great all-around, whereas others really aren't worth your time or money. But how is someone to know which treatments to consider?
In this episode, I'm joined by one of San Francisco's most popular cosmetic plastic surgeons. She is going to give us the five cosmetic treatments which she puts at the top of her list along with two which she recommends that you stay away from. If you are considering cosmetic treatments and don't know where to start, then this is the place.
Listen HERE on Apple devices or HERE on Android.
Tagged with: detroit, Dietary Supplements, Dr. Anthony Youn, Dr. Karen Horton, dr. youn, Holistic Health, Michigan, plastic surgery, Podcast, Puffy Eyes, Reducing Puffy Eyes, Tiffany
Posted in: Uncategorized