This is the Ultimate in Skin Care
Posted on: Jul 11 2018
By: editor
If you're like most of my community, you walk into the beauty section at your local department store and are overwhelmed by the vast selection of products. They claim to lift this, tighten that, and even be "better than Botox." It's confusing, and the lack of FDA regulation makes it even more difficult to wade through claims.
So what is the ultimate anti-aging skin care routine?
I've spent the past twenty years studying this, and have concluded that the following steps comprise the ultimate in skin care:
AM:
Step 1: Cleanse
Step 2: Tone
Step 3: Apply an antioxidant (like Vitamin C)
Step 4: Apply an eye cream
Step 5: Apply a sunscreen (with an spf of at least 30)
PM: 
Step 1: Cleanse
Step 2: Tone
Step 3: Apply a retinol or other proven anti-aging cream
Step 4: Apply a moisturizer (optional)
Step 5: Apply an eye cream
Exfoliate two to three times per week, once a week if you have sensitive skin.
I have so much more to share with you about this topic, but there is way too much to write. So instead, I recorded a comprehensive and fascinating podcast episode on this topic just for you. The episode is titled, "The Ultimate Anti-Aging Skin Care Routine," and can be listened to by clicking HERE on Apple devices and HERE on Android.
---
Dr. Youn's Recommendation of the Week
The YOUN Beauty Ultimate Anti-Aging Package is a system of seven products that is all you need to maximally target aging and achieve youthful, smoother skin.
Normal price if products bought separately: $413
Discounted bundle price: $347
Receive an additional $25 off by using the coupon code PODCAST (all capitals), for a special discounted price of $322 plus FREE shipping! That's almost $100 off the regular price!
Go to our online store at www.dryounonline.com to learn more and to purchase!
---
Here are the latest episodes of my new podcast, The Holistic Plastic Surgery Show. Please SUBSCRIBE so you don't miss a single information-packed show!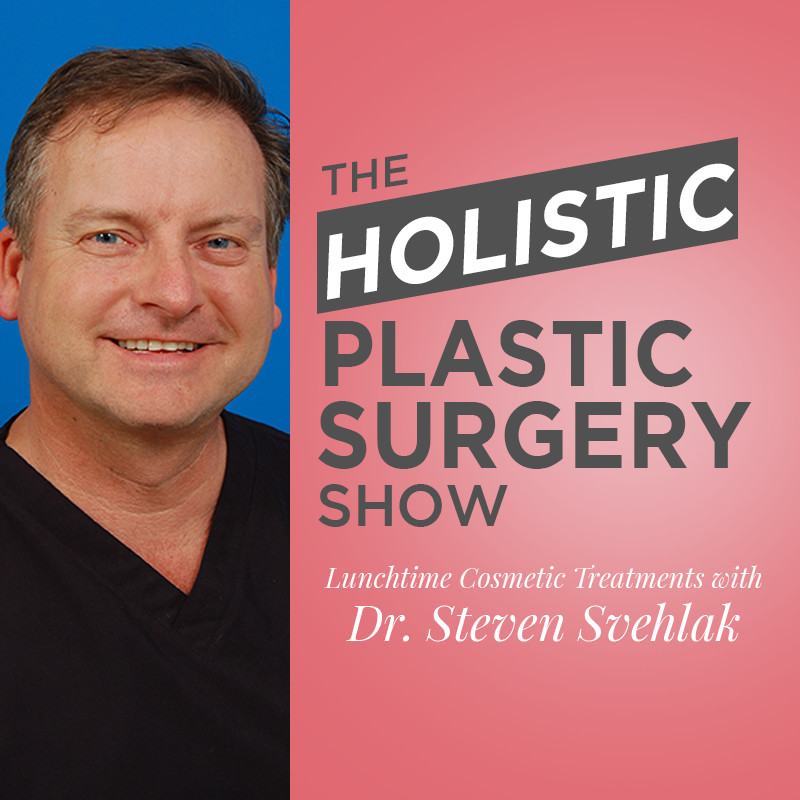 Episode #93– Lunchtime Cosmetic Treatments with Dr. Steven Svehlak – Do you want to look better without having to undergo a lot of pain, downtime, and a general anesthesia? Minimally-invasive procedures are all the rage in plastic surgery today. Now we are able to remove fat, lift necks, reshape the nose, and get rid of saggy eyelid skin with shorter recoveries, smaller scars, and less cost than ever before. Sounds good, right?
My guest in this episode is a master at performing these types of lunchtime procedures. So please join me and Beverly Hills Plastic Surgeon Dr. Steven Svehlak as we explore the world of lunchtime cosmetic treatments.
Listen HERE with Apple devices or HERE with Android phones.
---
Episode #92 – The Ultimate Anti-Aging Skin Care Routine with Dr. Tony Youn– On today's episode of The Holistic Plastic Surgery Show, we're going to get to the bottom of skin care. I'll reveal what skin care products you need, which may be considered a helpful splurge, and which ones you can definitely avoid. And, I'm going to give you what I consider the Ultimate Anti-Aging Skin Care Routine.
Listen HERE on Apple devices or HERE on Android.
Tagged with: detroit, Dr. Anthony Youn, Dr. Steven Svehlak, Holistic Beauty Doc, Holistic Skin Care, Michigan, Organic Skin Care, plastic surgery, Podcast, skin care, Skin Care Routine, Youn Beauty, YOUN Beauty Ultimate Anti-Aging Package
Posted in: Plastic Surgery News