Try These Natural Remedies for Stress… And All About Energy Healing!
Posted on: May 9 2018
By: editor
Do you get stressed out? I know I do, and a lot of my patients do as well.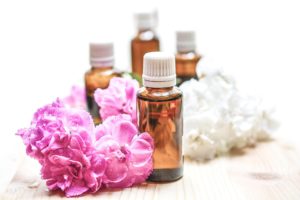 I've always been disheartened by how many of my new patients are on anti-anxiety medications. Some of these medications are addictive, like benzodiazepines, and can be dangerous when combined with alcohol and other prescription drugs.
So do you feel stressed out sometimes? Would like you like an all-natural way to go from stress to zen?
If so, then you might want to try essential oils. Essential oils are highly concentrated natural oils that can be effectively used as aromatherapy to soothe frazzled nerves. Here are some suggestions for calming oils from my friend, Dr. Mariza Snyder:
1. Lavender – Pure, high quality lavender oils contain esters that can calm your psyche.
2. Bergamot – This citrus oil has a calming and soothing aroma that is best when diffused or inhaled.
3. Ylang Ylang – This floral-scented oil is both calming and uplifting. It has also been known as an aphrodisiac (even better!).
4. Roman Chamomile – My mom loves chamomile tea, and I drink it occasionally in the evening. This oil is essentially an amped up version of the tea which evokes a calming sensation. It's also soothing for the skin.
If you haven't tried essential oils, you're missing out! Make sure to only purchase ones that are organic and certified therapeutic grade, like doTerra. Other oils (especially cheap ones you buy at the store) may be adulterated, so it's best to be very choosy with which oils you buy.
Let's reduce our stress and achieve zen together!
---
Dr. Youn's Recommendation of the Week:

Are You A Warrior Mom, or Do You Know One?

Show the hard-working women of the world some extra love! My friend JJ Virgin is hosting the Warrior Mom contest and giving away over $8,500 in dreamy prizes, including a luxurious spa getaway!
No strings attached, no purchase necessary: just a chance to give back for the women who give so much. It only takes a minute to nominate the Warrior Moms in your life… Get contest details by clicking HERE.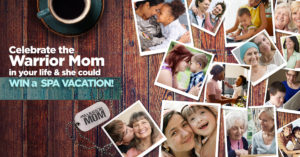 ---
Here are the latest episodes of my new podcast, The Holistic Plastic Surgery Show. Please SUBSCRIBE so you don't miss a single information-packed show!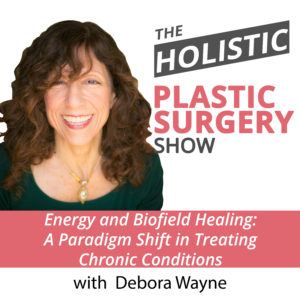 Episode #84– Energy and Biofield Healing: A Paradigm Shift in Treating Chronic Conditions with Debora Wayne – Have you heard of energy healing? This is one of the most fascinating emerging treatments in holistic health today. It involves altering the body's energy fields to reduce chronic pain, improve anxiety, lessen tension and stress, and enhance a person's overall health. So how does it work?
On this episode I get to the bottom of this. I'm joined by one of the country's foremost energy healers. We'll reveal how and why energy healing works, the difference between Biofield Healing and reiki, and she'll share many success stories of this emerging treatment. And we end this episode with a treat. My guest will walk us through a deeply relaxing breathwork technique to reduce stress and anxiety, raise your vibration, and center yourself. It only takes a few minutes, but you just may feel better and different afterwards. You don't want to miss it.
Listen HERE with Apple devices or HERE with Android phones.
---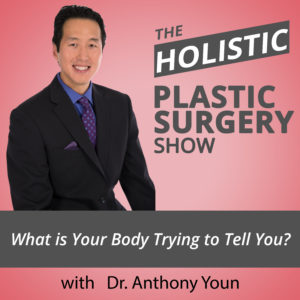 Episode #83 – What is Your Body Trying to Tell You? – One of my good friends calls the skin our "Magic Mirror." It often shows us what is going on under the surface before other parts of our body reveal them to us. On this episode, I'll reveal to you six not-so-hidden signs that everyone must be on the lookout for. How can a dimple on the breast be a sign of breast cancer? Why does a crease in the earlobe signal underlying heart disease? What do your teeth have to do with pancreatic cancer? And what does erectile dysfunction have to do with all this? We'll solve these medical mysteries together on this podcast.
Listen HERE on Apple devices or HERE on Android.
Tagged with: Bergamot, Debora Wayne, Dr. Anthony Youn, Dr. Mariza Snyder, Essential Oils, Holistic, Holistic Health, JJ Virgin, Lavender, Podcast, Roman Chamomile, Warrior Mom, Ylang Ylang
Posted in: Plastic Surgery News