What is the Best Injectable Filler?
Posted on: Nov 1 2018
By: editor
What is the best injectable filler?
This is a question I'm asked nearly every day. The answer is: It's not that simple.
Twenty years ago we had one injectable filler: collagen. Today we have a plethora of fillers, all with their own specific properties that make each one great for a certain part of the face.
Let's focus on the Allergan injectable products, since we recently hosted an Allergan Illumination Tour night at YPS. At this exclusive event, I was joined by famed Hollywood (and Beyonce's) makeup artist Sir John to reveal the newest techniques in injecting filler.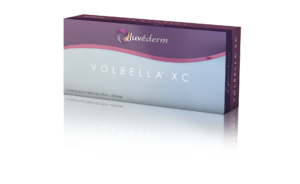 Here is the Juvederm brand portfolio of fillers, and what I use each one for:
1. Juvederm Ultra / Ultra Plus – very versatile filler to fill in wrinkles like the nasolabial folds.
2. Juvederm Voluma – my favorite filler to plump the cheeks (lasts up to 2 years!).
3. Juvederm Volbella – very fine filler to smooth lines around the mouth and gently plump the lips.
4. Juvederm Vollure – the newest Juvederm product – this is a very smooth injection that is great for lower face wrinkles like the nasolabial folds and marionette lines.
Remember to always choose either a hyaluronic acid filler (like Juvederm products), Sculptra, or your own fat for all your filler needs. I do not recommend any of the other types of fillers, since they do not meet my standards of safety and efficacy.
---
Here are the latest episodes of my podcast, The Holistic Plastic Surgery Show. Please SUBSCRIBE so you don't miss a single information-packed show!
Episode #109– The Fasting Mimicking Diet, Essential Oils, and More with Dr. Mariza Snyder – Have you heard of the Fasting Mimicking Diet?
This new five day diet utilizes very carefully chosen foods in a limited calorie fashion to make your body believe it is fasting. The Fasting Mimicking Diet has been scientifically supported to help aid longevity, fight disease, reduce weight, and even potentially fight cancer.
On this episode, I'm joined by functional medicine doc Dr. Mariza Snyder. We will start a new one-episode-a-month series where the two of us cover various hot topics in health, medicine, and cosmetic treatments. On this episode, we'll discuss our experiences with the Fasting Mimicking Diet, using essential oils for balancing your hormones, and much more.
To learn more, listen HERE with Apple devices or HERE with Android phones.
---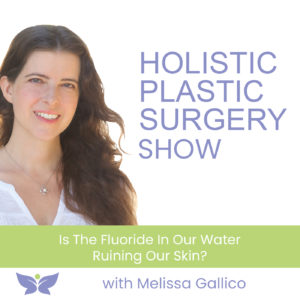 Episode #108 – Is the Fluoride in Our Water Ruining Our Skin? with Melissa Gallico– Nearly 70% of the homes in the United States receives fluoridated water. But is it really necessary, and is it possible that fluoride is actually bad for us?
My guest this week has spent years researching the connection between fluoride consumption and inflammatory skin conditions such as cystic acne. So if you or someone you love has suffered from lesions of your skin or adult acne, and you can't figure out what's causing it, then you may want to consider fluoride.
On this episode we discuss this topic in depth, including how to determine if your acne is caused by fluoride, alternate sources of fluoride that could be harming you, and what you can do about it.
Listen HERE on Apple devices or HERE on Android.
Tagged with: Best Injectable Filler, detroit, Dr. Anthony Youn, Dr. Mariza Snyder, Facial Filler, Hyaluronic Acid Fillers, Injectable Filler, Juvederm, Lip Filler, Melissa Gallico, Michigan, Podcast, Restylane
Posted in: Plastic Surgery News