Your Water Isn't As Clean As You Think!
Posted on: Jan 3 2019
By: editor
Happy New Year!
This year I've set as my intention (not a resolution, but an intention) over the next few weeks to share with you certain items that can uplevel your health. These holistic health products work and are specially chosen and given my stamp of holistic approval.
This week we start with something that makes up to 60% of our bodies: water.
Did you know:
– In the United States, there is a one-in-four chance that the water coming out of your tap is either unsafe to drink or hasn't been properly monitored for contaminants in accordance with federal law.
– There are over 300 contaminants in our tap water, but the EPA only monitors for 100 of them.
– The best-selling water pitchers don't remove enough contaminants in tap water. They are mainly to remove chlorine and make the water taste better. Therefore, they leave such potentially toxic substances as fluoride, herbicides, pesticides, and lead in the water you drink.
So what is the solution?
I highly recommend getting a reverse osmosis water filter. These are the best at removing ALL of the potentially harmful contaminants from water. The best reverse osmosis water filters can remove up to 15 times the contaminants of the best-selling pitcher water filter.
The only one I give my "Dr. Youn Holistic Stamp of Approval" is AquaTru Countertop Water Filters. I have one of these relatively inexpensive water purification systems in my home and use it every day. My wife and children have all remarked on how better our water tastes!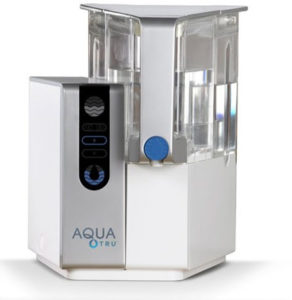 If you're interested in starting the New Year with fresh, clean water, then I have a special offer for you. The makers of AquaTru have allowed me to extend a $100 discount on their AquaTru countertop water filtration systems to my tribe (you!). Instead of paying $449, you can purchase this fantastic tabletop system for just $349!
To take advantage of this special offer, please click HERE or visit my online store at www.dryounonline.com/holistic-health-products.
This is the only countertop water filtration system recommended by Erin Brockovich, Dr. Mark Hyman, and me.
---
Here are the latest episodes of my podcast, The Holistic Plastic Surgery Show. Please SUBSCRIBE so you don't miss a single information-packed show!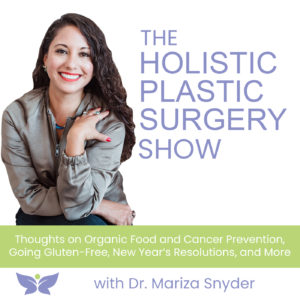 Episode #118– Thoughts on Organic Food and Cancer Prevention, Going Gluten-Free, New Year's Resolutions, and More with Dr. Mariza Snyder – On this week's episode, I'm once again joined by functional medicine doc Dr. Mariza Snyder for a fun and informal discussion about several hot topics in health today. We discuss a recent study that revealed a connection between eating organic food and lower rates of cancer (especially in women), how reducing gluten in your diet can impact your health and energy, what we're resolving to change in the New Year, and much more.
Dr. Mariza also gives a fantastic tip on how to use two of her favorite essential oils to reduce your cravings and increase your energy.
To learn more, listen HERE with Apple devices or HERE with Android phones.
---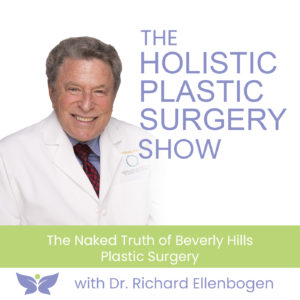 Episode #117 – The Naked Truth of Beverly Hills Plastic Surgery with Dr. Richard Ellenbogen – In this episode, I'm joined by one of Hollywood's top plastic surgeons for the past 40+ years, Dr. Richard Ellenbogen. He's seen it all and done it all. And he's revealing it all in this podcast. We discuss what plastic surgery was like in the 1980's and 1990's, cosmetic procedures you must avoid, 3-dimensional facial rejuvenation, and his various stories.
And boy, does he have stories. He'll tell about nurses doing cocaine in his OR, a gift from a Hollywood madam, and the strangest thing he's pulled out of a nose – hint: it belongs in the bathroom! Get ready for a fun and interesting ride!
Listen HERE on Apple devices or HERE on Android.
Tagged with: AquaTru, AquaTru Countertop Water Filters, Clean Water, detroit, Dr. Anthony Youn, Dr. Mariza Snyder, Dr. Richard Ellenbogen, dr. youn, Drinking Water, EPA, Holistic Health, Michigan, Podcast
Posted in: Plastic Surgery News