A NEW Anti-Aging Treatment You Must Know About!
Posted on: Jun 26 2019
By: editor
It's a very exciting time in cosmetic medicine today. A plethora of new age-reducing treatments have exploded onto the scene, and I'd like to reveal one to you today!
As a regular reader of my weekly e-newsletters, you've likely heard about microneedling. One of the most popular minimally-invasive procedures across the continent, microneedling creates tiny punctures into the superficial skin to gently stimulate collagen to thicken and rejuvenate. When growth factors are applied to the surface (in the form of platelet rich plasma or Tensage) immediately afterwards, they seep into these tiny holes and rejuvenate the skin from the inside-out.
But what is the next generation of microneedling?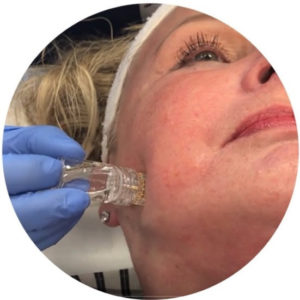 A handful of practices across the country are performing microneedling using a special device with hollow gold needles called Aquagold. This allows the practitioner to gently "microinfuse" anti-aging substances into the superficial skin. Unlike fillers, which are injected into the deep skin, these new hollow microneedling treatments plump up the surface of the skin, effectively hydrating it. And not only do they plump the skin, but they also smooth fine lines, improve texture, tighten pores, and give your skin a healthy and soft glow. This is an extremely popular treatment in Europe which has finally made its way to a handful of the most popular practices in the US.
So what substances are doctors microinfusing into the skin during this new treatment?
Injectable fillers like Restylane and Juvederm
Botox
Platelet rich plasma (PRP)
Growth factors
Peptides
Currently, there is no one standard "recipe" that all doctors use. Each doctor creates his or her own cocktail. Some prominent physicians performing this new gold microneedling facial include Dr. Roy Kim in San Francisco, Dr. Lara Devgan in New York City, and Dr. Ava Shamban in Beverly Hills. Check them out if you live near one of them. Otherwise, you may be able to find a local provider by searching "Aquagold facial" in your area.
Here at YPS, after several months of research and testing, we are now offering our version: the YPS Gold FillTox Facial!
In this treatment we combine a proprietary mix of the highest quality hyaluronic acid filler, Botox, growth factors, and peptides to gently plump and hydrate the skin. The treatment takes about twenty minutes and results in immediate and long-term results. The YPS Gold FillTox Facial is painless, has no downtime, and results can last several months.
We are the only practice in the state of Michigan to offer this fascinating new treatment!
If you're interested in trying the YPS Gold FillTox Facial, please call us at (248) 273-7700 and for a limited time get $100 off your first treatment! (Normally $800, now $700)
---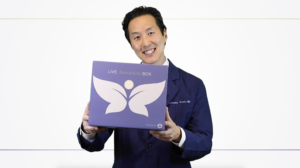 Have you signed up to receive your monthly Live Beautifully Box yet?
The Live Beautifully Box is my newest project – a monthly subscription box filled with all sorts of surprise goodies to improve your health and appearance. Inside you can find skin care products, specialty food, anti-aging and youth promoting gadgets and tools, the newest books, and a whole lot more. And BONUS: each box contains a full-size YOUN Beauty skin care product or YOUN Health nutritional supplement!

Yes. For just $79 a month you'll have a plethora of holistic and natural options to enhance your health and look and feel amazing. And you have my personal money-back guarantee: if you don't like what's in the box just put it back in the mail to us and we'll refund every penny – and you can cancel your subscription at any time.
So if you're interested in joining me and thousands of others in the Live Beautifully Box community, please click HERE! I am so excited to show you what's in the first box, but you must order by midnight on Friday, June 28th, 2019!
---
Here are the latest episodes of my podcast, The Holistic Plastic Surgery Show. Please SUBSCRIBE so you don't miss a single information-packed show!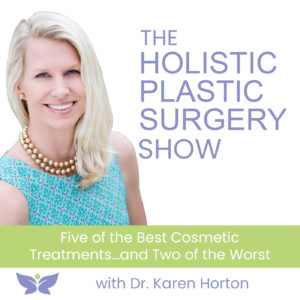 Episode #143– Five of the Best Cosmetic Treatments…and Two of the Worst with Top Plastic Surgeon Dr. Karen Horton – Not all cosmetic procedures are worthwhile. Some of them are great all-around, whereas others really aren't worth your time or money. But how is someone to know which treatments to consider?
In this episode, I'm joined by one of San Francisco's most popular cosmetic plastic surgeons. She is going to give us the five cosmetic treatments which she puts at the top of her list along with two which she recommends that you stay away from. If you are considering cosmetic treatments and don't know where to start, then this is the place.
To learn more, listen HERE with Apple devices or HERE with Android phones.
---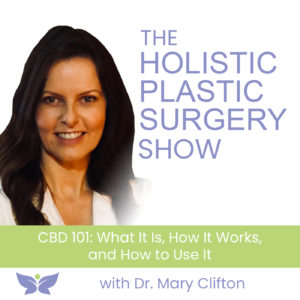 Episode #142 – CBD 101: What It Is, How It Works, and How to Use It with Dr. Mary Clifton – CBD is one of the most trending topics in holistic health today. Many alternative and mainstream practitioners are recommending it for a variety of uses, such as reducing pain, lessening anxiety, and improving sleep. But exactly what is CBD and how does it work?
On this episode, I'm joined by an expert in using CBD and cannabis to improve your health. We'll discuss the differences between CBD, THC, and cannabis, how CBD works and what effects it has, the legalities surrounding its use, and the various ways you can use CBD to impact your health in positive ways.
If you've ever wondered whether CBD might be an option for you or someone you love, then this episode is definitely worth a listen.
Listen HERE on Apple devices or HERE on Android.
Tagged with: anti-aging, Aqua Gold, cannabis, CBD Oil, Cosmetic Treatment, detroit, Dr. Anthony Youn, Dr. Karen Horton, Dr. Mary Clifton, dr. youn, filler, Gold Filltox Facial, Michigan, Plastic Surgeon in Michigan, plastic surgery, Podcast, skin care
Posted in: Uncategorized