Energy Healing, Intermittent Fasting, Keto, 5G Health Effects, and More
Posted on: Aug 22 2019
By: editor
I hope you're having a great day. I recently returned from a conference in San Diego with some of the top holistic health practitioners in the United States. There are some interesting things happening, so I thought I'd share some with you.
1. Energy Healing – Have you ever wondered what a Reiki Master is? How about Biofield Healing? Energy healing is definitely "out there," but there is real proof that it works. Think about it: acupuncture and TCM (Traditional Chinese Medicine) are based on the belief that there are several energy meridians in our body which convey health. When these meridians are disrupted, health problems can ensue. Acupuncture uses tiny needles to affect these energy meridians to allow them to flow more appropriately. So energy medicine, although still on the fringes of science, has some roots in real, measurable results. Interesting! If you're interested in learning more about energy healing, check out my podcast from May 9, 2018 with energy healer Deborah Wayne. You can check it out HERE on iTunes and HERE on Android.
2. Intermittent Fasting and Keto – I've been intermittent fasting (IF) for the past several months, and although I don't believe keto is the best diet for everyone, some people are thriving on it. Keto is a diet that is high in fat, moderate in protein, and low in carbs. Combining it with intermittent fasting can convey some major benefits in regards to weight loss. I'm more of a believer in a modified Paleo diet or a whole foods, plant based diet, but combining IF with keto has its merits! If you're interested in learning more about this potent combo, click HERE and check out my podcast with Dr. Stephanie Estima from March 8, 2019.
3. 5G is almost here – Many holistic health practitioners are concerned about the coming installation of 5G. This means faster internet for most of us, but also the potential for higher exposure to EMF and its possible health altering effects. Right now, we don't know exactly what the increased exposures to EMF with the rollout of 5G will mean, but some experts are predicting it won't be pretty.
These are just a few of the hot topics in holistic health today. I'll be sure to update you on the latest information as I learn about it!
---
TV Casting Call!
Have you undergone facial injections of silicone, Radiesse, or Bellafil with bad results AND are interested in telling your story on national TV? If so, please email your story, contact infomation, and a photo to [email protected]. You may be chosen to discuss it on national television!
---
Have you pre-ordered my new book "Playing God" yet? If not, then you just might miss out on big prizes!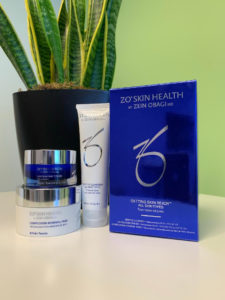 In addition to receiving FIVE free gifts, each week we're holding raffle drawings for anyone who pre-orders "Playing God!" If you've pre-ordered the book by this Friday, August 23rd, you'll be entered for a drawing to win one of five ZO Skin Health Getting Skin Ready all-in one packs!
Each Friday we'll be holding drawings for dozens of prizes to anyone who pre-orders the book before it goes on sale Sept. 17th!
To pre-order the book, receive five FREE gifts, AND enter the weekly drawings, please click HERE to purchase the book on Amazon or HERE to purchase the book at Barnes & Noble online.

Then, once you've pre-ordered, click HERE to go to the official "Playing God" page on my website for information on how to obtain your free gifts.
Please email us at [email protected] if you have any questions. Thank you for all of your support! It really means a lot to me!
---
Here are the latest episodes of my podcast, The Holistic Plastic Surgery Show. Please SUBSCRIBE so you don't miss a single information-packed show!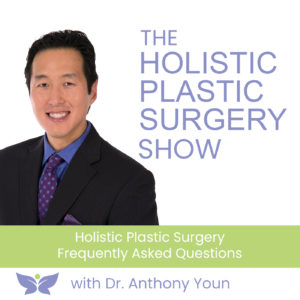 Episode #151 – Holistic Plastic Surgery Frequently Asked Questions with Dr. Anthony Youn – On this episode, I'll be answering your questions! I recently asked our 2700+ members of my True Beauty is Holistic Facebook group what questions they'd like answered in depth on this podcast. On this episode I give you the answers to your frequently asked questions!
So we'll discuss such varied topics as solutions for stretch marks, how to reverse thinning skin post-menopause, options for puffy eyes, the differences between Botox and its competitors, what creams to apply when, what to do for wrinkles around the mouth, and a whole lot more.
To learn more, listen HERE with Apple devices or HERE with Android phones.
---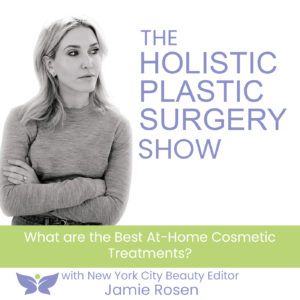 Episode #150 – What are the Best At-Home Cosmetic Treatments? with New York City Beauty Editor Jamie Rosen – What are your best options if you don't have access to, or can't afford to see, a plastic surgeon or dermatologist?
On this episode, I'm joined by one of New York City's premiere beauty magazine editors, and we are going to answer this question and many more. There are a plethora of at-home beauty treatments available. But which ones work, and which are a waste of your money? My guest has tested all of them, and she's going to give us the straight scoop.
So if you're wondering about the latest in microcurrent facials, at-home dermaplaning, red light therapy, blue light therapy for acne, body brushing, jade rollers, and more, then we have some great information for you.
Listen HERE on Apple devices or HERE on Android.
Tagged with: Acupuncture, cosmetic surgery, Cosmetic Treatments, detroit, Dr. Anthony Youn, dr. youn, Energy Healing, Holistic Health, Intermittent Fasting, Jamie Rosen, Keto Diet, memoir, Michigan, New Book, plastic surgery, Playing God, Podcast
Posted in: Plastic Surgery News