Do You Want a Jack-of-all-Trades Surgeon?
Posted on: Apr 25 2022
By: editor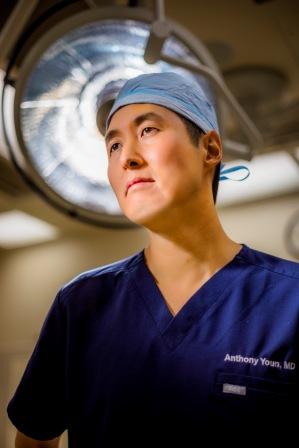 I once worked with a plastic surgeon, let's call him Dr. Saul, who performed cleft lip and palate repairs, face-lifts, breast reconstruction after mastectomy, and even complex repairs of tendons in the hands and fingers. His practice wasn't very busy, so he performed some of these procedures only once every few months. While the breadth of Saul's practice was impressive, I couldn't get over the question: How many different types of procedures can you trust one doctor to perform?
As a board-certified plastic surgeon like Dr. Saul, I'm fully trained in cosmetic surgery, hand surgery, burn surgery, cleft lip and palate surgery, reconstructive surgery, and microsurgery. But if your child has a cleft lip or your finger has been cut off, you probably don't want me as your doctor.
I'm not a jack-of-all-trades surgeon.
And studies show you don't want one.
A study out of Tulane University looked at adrenalectomy surgery. Researchers separated surgeons into low-volume (one or less procedures per year), intermediate-volume (two to five per year), and high-volume (more than five per year) categories. The patients of low-volume surgeons were nearly twice as likely to develop a complication as patients of high-volume surgeons.
The critically acclaimed author and surgeon Dr. Atul Gawande wrote about this subject in his best-selling book "Complications." Gawande visited Shouldice Hospital, well-known for having the lowest recurrence rates for hernia surgery in North America. He found that each surgeon performed the same surgery, the same way, 600 to 800 times per year. This resulted in a recurrence rate of 1%, compared to 10% to 15% at most other institutions. At Shouldice Hospital, repetition breeds success.
But isn't there more to it than sheer numbers of surgeries performed?
Definitely.
Ask any surgical nurse and he or she will tell you that some surgeons are just more skilled than others. A University of Michigan study recruited surgeons to analyze videos of other surgeons performing operations and judge them as being more or less skilled based on the quality of their movements during the procedure. They found that surgeons who were judged as being more skilled had better outcomes and fewer complications than surgeons who were determined as being less skilled.
So there's more to choosing a surgeon than simply the number of procedures he or she performs. Bedside manner, meticulousness, quality of training, technique and the surgical facility all play a part in the outcome you might have.
But, as a general guideline, it's probably best to consider a doctor who performs a large number of the operation you are considering. Ask your surgeon how many he or she has done before signing up for the procedure.
In surgery, you don't want a jack-of-all-trades, master-of-none!
---
Have you subscribed to my YouTube Channel?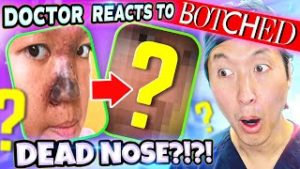 Did you know I upload new content to my main YouTube channel each week? It's true!
Did you know that injections of facial fillers can cause your nose to turn black and DIE? In this new video, I'm reacting to an episode of BOTCHED, where a woman sees the Botched doctors to get her nose reconstructed. See what happens and my reaction!
Make sure to subscribe to my channel HERE, and check out the full video HERE!
Tagged with: botched, cosmetic surgeon, cosmetic surgery, detroit, Dr. Anthony Youn, dr. youn, Holistic Health, Michigan, plastic surgeon, plastic surgery, YouTube
Posted in: Plastic Surgery News