Have you heard of this newest trend in skin care?
Posted on: Mar 6 2019
By: editor
Have you heard of this one?
Many skin care companies are now infusing CBD into their topical products! It's become one of the hottest skin care ingredients today. So is it worth the hype? Or is it all just a cloud of smoke?
CBD has been used successfully in the past as a topical pain reliever. Its anti-inflammatory properties may potentially improve inflammatory conditions of the skin, such as adult acne, rosacea, and even premature aging (since this can be caused by excess inflammation). But because of its past legal issues, few studies have been done to prove just how effective it is.
CBD also has anti-oxidant properties. Like the more popular Vitamin C, it can neutralize free radicals to protect the skin from being damaged by them. Unfortunately, I don't know of any head-to-head studies comparing the antioxidant effects of CBD to Vitamin C. And we know Vitamin C works well.
CBD doesn't get you high, unlike THC. Although both originate from the cannabis plant, and both have very similar chemical structures, only THC has psychoactive properties. So you can't get high by applying CBD-infused creams on your skin!
Taking all of the above into account, I'd put CBD in a "has potential" category. If you're a skin care enthusiast, and you like to try all the latest trends, then CBD-infused creams may be worth a look, especially if you have adult acne. However, I wouldn't recommend it to take the place of more tried-and-true ingredients such as Vitamin C and retinol.
---
YPS Special – Up to $250 Off Juvederm Injectable Filler!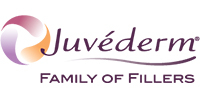 Are you considering trying Juvederm injectable filler to plump up your lips, smooth your lines, or lift and fill your cheeks? If so, then now is the time to try it! We are now offering $100 off one syringe of Juvederm and $250 off two syringes with our injection nurse, Rachael! This includes the entire line of Juvederm products, such as Juvederm Ultra Plus, Juvederm Voluma, and Juvederm Volbella!
Please call YPS at (248) 273-7700 to take advantage of this special offer!
Offer expires 3/31/2019. Syringes cannot be saved for future treatments. Please call now to look great AND save money!
---
Here are the latest episodes of my podcast, The Holistic Plastic Surgery Show. Please SUBSCRIBE so you don't miss a single information-packed show!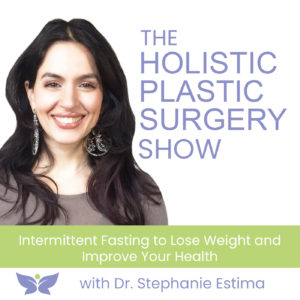 Episode #127– Intermittent Fasting to Lose Weight and Improve Your Health with Dr Stephanie Estima – Have you tried intermittent fasting?
It seems like everyone is doing it, from Beyonce to Nicole Kidman to Halle Berry to Jennifer Lopez. This new approach to eating limits the hours in which you eat, resulting in significant improvements in weight loss, health, and even aging.
So what is the best way to practice intermittent fasting? And who benefits the most?
In this podcast, we'll discuss the different types of fasting (intermittent and others), the easiest way to implement intermittent fasting into your lifestyle, and how combining a ketogenic diet with intermittent fasting can create even bigger rewards. This is a conversation on the cutting edge of health and wellness that you absolutely must listen to.
To learn more, listen HERE with Apple devices or HERE with Android phones.
---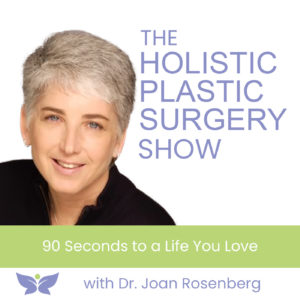 Episode #126 – 90 Seconds to a Life You Love with Dr. Joan Rosenberg – How long does it take to turn an unpleasant event into something that will make you more confident?
Can you believe just ninety seconds?
We all have experienced pain, disappointment, and sadness in our lives. So how can you take these singular, powerful moments and make them into confidence-building milestones?
My guest this week is a psychologist who teaches her clients exactly how to do this. She has worked with prominent celebrities, business leaders, and "normal" people to transform their lives into ones filled with confidence, resilience, and authenticity. If you've ever been stung by the words of others and never allowed these wounds to heal, then this episode will teach you how to do that.
And all it takes is just ninety seconds to start.
Listen HERE on Apple devices or HERE on Android.
Tagged with: CBD, CBD for Skin Care, CDB Oil, detroit, Dr. Anthony Youn, Dr. Stephanie Estima, dr. youn, Fasting, Fasting for Weight Loss, Fasting Mimicking Diet, Injectable Filler, Juvederm, Michigan, plastic surgery, Podcast, skin care, Youn Plastic Surgery
Posted in: Plastic Surgery News