Refine Your Lips With These Tips!
Posted on: Aug 11 2022
By: editor
Who doesn't want a kissable pucker? Unfortunately mouths are highly prone to the effects of aging, but there are ways to reverse that clock, and a younger-looking mouth can do a lot to make the whole face look more youthful!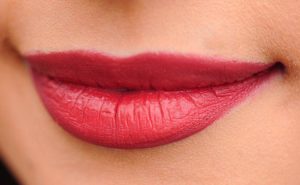 The most obvious sign of aging is thinning of the lips, as young people generally have a plump pout. While I understand some individuals are born with thin lips, everyone's lips lose volume over time, and plumping the lips can really erase some years. However, you may be surprised I'm not a fan of lip surgery. These operations can make the lips look stiff and unnatural.
Instead, I recommend these three tried and true methods that don't require going under the knife!
Fillers – This is the most common way to plump the lips, and today the most popular fillers are made of hyaluronic acid. The effects can last 6 to 12 months, depending on the filler used. My favorite lip fillers today include Juvederm Volbella, Restylane Kysse, Restylane Refyne, and Juvederm Ultra Plus. For best results, ask your injector to maintain your natural lip proportions!
Botox Lip Flip – This is an easy way to get the look of a fuller top lip without filler, and for much less cost! With this method, tiny units of Botox are injected into two to four points on the upper lip line. When the Botox kicks in, it slightly lifts the top lip, giving it a plumper appearance. Results can last for several months. We perform the Botox Lip Flip and filler injections to the lips every day at YPS!
Lip Plumpers – If you'd rather plump your lips at home, there are some effective temporary topical lip plumpers on the market. These work in one of two ways – one type causes the lips to swell by irritating them, using a substance like cinnamon or menthol. The other type of plumper works by aggressively moisturizing the lips. One popular product that works is DuWop Lip Venom. Check it out at Amazon.com HERE.
It's not too hard to get fuller, younger-looking lips!
---
Have you subscribed to my YouTube Channel?
Did you know I upload new content to my main YouTube channel each week? It's true!
He's the richest man on Earth, but what happened to Elon's hair? I'll give you my opinion and whether it was a good idea on this video!
Make sure to subscribe to my channel HERE, and check out the full video HERE!
Tagged with: botox, Cosmetic Treatments, Dr. Anthony Youn, dr. youn, Elon Musk, Holistic Health, Lip Filler, Lip Flip, Lip Plumper, plastic surgery, YouTube
Posted in: Plastic Surgery News