Reverse Aging by Altering When You Eat
Posted on: Mar 14 2019
By: editor
I'm sure you've heard of intermittent fasting (IF). This is a simple idea that WHEN you eat can be as important (or more important!) as WHAT you eat.
Many people are finding that by eating for 8 hours and fasting for 16, they're losing weight, having more energy, and even thinking more clearly. But did you know that intermittent fasting can actually help reverse the aging of your cells?
In order to learn how IF can be a powerful anti-aging tool, we need to discuss autophagy. Autophagy is a cellular "clean-up" process, where the used, damaged, and even toxic byproducts and cellular waste are removed from the body. This process is integral to our health and keeping ourselves youthful. Unfortunately, autophagy declines as we age!
This is one reason why we are susceptible to more and more diseases as we get older.
Enter intermittent fasting. The newest studies are showing that intermittent fasting can stimulate autophagy. If you refrain from eating food for 16 hours, your body enters autophagy mode and gets rid of the gunk that's clogging up your cells.
The easiest way to practice IF (and how I do it) is to stop eating after 8 pm, have a cup of coffee or tea for breakfast the next morning (no cream or sugar), then eat a regular lunch at around noon. This gives you a 16 hour fast. You basically skip breakfast.
There are even studies showing that autophagy can be a key to reversing cancer!
Interesting stuff, right? If you're interested in learning more, check out my latest podcast with IF expert Dr. Stephanie Estima. We discuss all the various types of fasting, how it can help you lose stubborn weight, my experiences, and more. You can download it by clicking HERE for Apple devices and HERE for Android.
---
YPS Special – Up to $250 Off Juvederm Injectable Filler!

Are you considering trying Juvederm injectable filler to plump up your lips, smooth your lines, or lift and fill your cheeks? If so, then now is the time to try it! We are now offering $100 off one syringe of Juvederm and $250 off two syringes with our injection nurse, Rachael! This includes the entire line of Juvederm products, such as Juvederm Ultra Plus, Juvederm Voluma, and Juvederm Volbella!
Please call YPS at (248) 273-7700 to take advantage of this special offer!
Offer expires 3/31/2019. Syringes cannot be saved for future treatments. Please call now to look great AND save money!
---
Here are the latest episodes of my podcast, The Holistic Plastic Surgery Show. Please SUBSCRIBE so you don't miss a single information-packed show!
Episode #128– Health, Hormones, Sexuality and Your Personality Color with Dr. Nat Kringoudis and Dr. Mariza Snyder
What is your personality color?
According to the People Code, we all have one personality color that we identify with and that determines how and why we act the way we do. So, are you blue, red, white, or yellow?
On this episode I'm joined by two holistic women's hormone experts, Dr. Nat Kringoudis and Dr. Mariza Snyder. We reveal how to determine what personality color you are and discuss Dr. Nat's new book, Beautiful You: Everything They Forget to Tell You About Health, Hormones, Sexuality, and a Happier Self – A Smart Gal's Guide.
It's a fun and entertaining conversation amongst three holistic health experts that you don't want to miss.
To learn more, listen HERE with Apple devices or HERE with Android phones.
---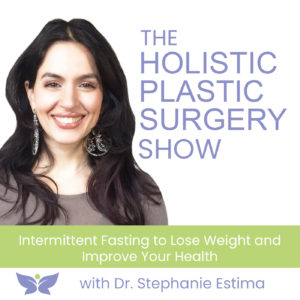 Episode #127 – Intermittent Fasting to Lose Weight and Improve Your Health with Dr. Stephanie Estima – Have you tried intermittent fasting?
It seems like everyone is doing it, from Beyonce to Nicole Kidman to Halle Berry to Jennifer Lopez. This new approach to eating limits the hours in which you eat, resulting in significant improvements in weight loss, health, and even aging.
So what is the best way to practice intermittent fasting? And who benefits the most?
In this podcast, we'll discuss the different types of fasting (intermittent and others), the easiest way to implement intermittent fasting into your lifestyle, and how combining a ketogenic diet with intermittent fasting can create even bigger rewards. This is a conversation on the cutting edge of health and wellness that you absolutely must listen to.
Listen HERE on Apple devices or HERE on Android.
Tagged with: detroit, Dr. Anthony Youn, Dr. Mariza Snyder, Dr. Nat Kringoudis, Dr. Stephanie Estima, dr. youn, Fasting Diet, Fasting Mimicking Diet, Holistic Health, Injectable Filler, Juvederm, Michigan, plastic surgery, Podcast, Prolon
Posted in: Plastic Surgery News