The Holistic
Plastic Surgery Show
Learn the latest holistic ways to improve your health and appearance!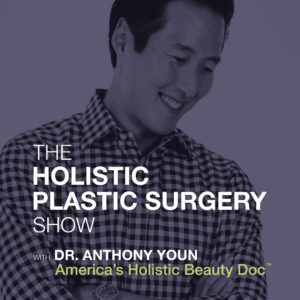 In The Holistic Plastic Surgery Show, host and board-certified plastic surgeon Dr. Anthony Youn joins prominent conventional and alternative health experts to reveal the latest options in holistic health and beauty. They discuss the newest ways to turn back the clock, practical tips to lose weight and feel great, and profound insights into the state of medicine today. Join him and his friends for a holistic look at health and beauty as only America's Holistic Beauty Doc™ can deliver.
Subscribe To Hear All Of The Fascinating Episodes!
Episodes