Stressed Out? Try These Tricks!
Posted on: Jan 4 2023
By: editor
The holidays aren't over yet, and you may still be feeling stressed out with the hustle and bustle of the season.
So I thought I'd give you a few suggestions on how to reduce your stress and feel better during this time. Here are some things I've been doing to improve my mood.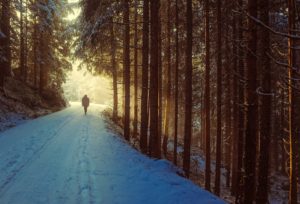 1. Walk In Nature – It's never a bad time to take a hike or walk! Even if it's cold where you are, bundle up and get outside! You never know what you'll see along the path. If you're not sure where to go, I recommend a free app that you can download to your phone called AllTrails. It connects with the standard map app to bring you right to all the different trails in your area.
2. Meditate – I admit that I'm not a big meditator (is that even a word?). However, Amy and I began meditating as a way to reduce stress and center ourselves. I'm finding that even 10 minutes of meditation can make me feel rejuvenated. I think it's even helping me sleep better! If you'd like to try meditation, check out the Headspace app. This contains free meditations!
3. Exercise – It can help you relieve stress, lose weight, and make you look younger. You don't even have to join a gym. There are many workout videos that cater to all fitness and mobility levels for FREE online that you can do in the privacy of your home! 'Nuff said!
4. Sheet Mask and Chill – Improve your skin with a nourishing sheet mask while relaxing with some calm music! Just sit back and focus on the tunes for a bit. Need a recommendation for a great mask? I've found some great ones HERE!
---
Have you subscribed to my YouTube Channel?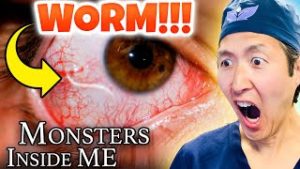 Did you know I upload new content to my main YouTube channel and my reaction channel each week? It's true!
How do you get a parasitic worm in your eye, and how do you get rid of it? I'm reacting to an episode of MONSTERS INSIDE ME where a man deals with a worm squiggling around inside his eyeball!
Make sure to subscribe to my main channel HERE, my reaction channel HERE, and check out the full video HERE!
Tagged with: AllTrails, detroit, Dr. Anthony Youn, dr. youn, Holidays, Holistic Health, Meditation, Michigan, Monsters Inside Me, Sheet Masks, skin care, Stress Relief, Stressed, YouTube
Posted in: Plastic Surgery News